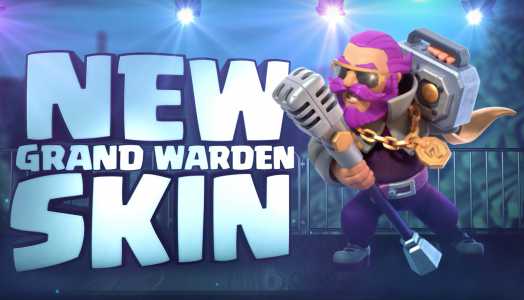 Clash of Clans 7th Anniversary guide has been recently revealed and it's detailing what gamers can expect to see in the COC event that is celebrating the success of this mobile game today.
This has been going strong for seven years, and Supercell doesn't want to disappoint its fans, that's for sure.
Clash of Clans August Challenges are live
Now, August's Clash of Clans Challenges are finally live. For months, since the introduction of the CoC Season Pass, fans have been waiting for Supercell to introduce cosmetic skins for more characters. It's not just the Barbarian King and Archer Queen. AppTrigger notes that Supercell Games finally listened.
According to the online publication, "August's Season Challenges are now live in Clash of Clans, and this month's cosmetic reward is the Party Warden, a brand new skin for the Grand Warden."
The magazine writes, "The theme seems to be inspired by Clash of Clans' 7th anniversary, and the Grand Warden seems ready to get the party started."
The latest reports also note that the Party Warden brings the music, wielding a laser-shooting microphone and boom box while flaunting a big gold chain with the number "7" on it.
A surprising move is reportedly the fact that you don't have to reach the final tier of the Season Pass in order to unlock him.
Today is the Anniversary of Clash of Clans and Supercell is giving players a chance to celebrate in style.
It's also worth noting that the Party Warden skin is available in the first tier, which requires just 40 points to unlock.
The online magazine also notes that players can gain points in order to level up their Season Pass by completing daily and weekly challenges.
This includes collecting a particular number of a specific resource, using troops in battle and more. The challenges are not hard, but only time-consuming.