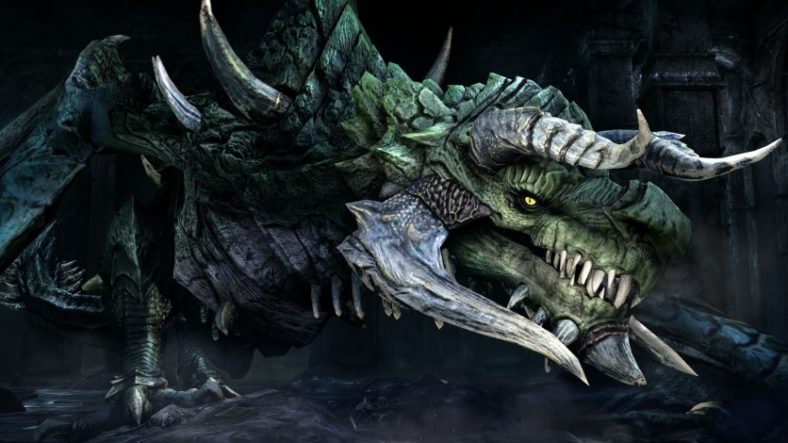 The Elder Scrolls fans are happy to learn that this is a really impressive update that brings some dungeons in the mix and more exciting improvements to the game.
The Elder Scrolls Online gamers are now able to ready their dragon-hunting equipment as the Season of the Dragon continues.
The latest DLC pack is for Elsweyr. The update is titled Scalebreaker, and it's available on PC.
The new DLC also includes the Update 23 which brings a lot of improvements and changes tot he base game as ell. This is also free for all owners of The Elder Scrolls Online.
It's worth noting that Scalebreaker, on the other hand, comes free for ESO Plus members. You can also find it available for purchase with crowns from the in-game store.
We recommend that you check out the official thread on the Update 23 patch notes on the forum.
The Scalebreaker DLC game pack brings the following new goodies:
New Dungeons
Moongrave Fane
Lair of Maarselok
"Moongrave Fane and Lair of Maarselok are 4-Player Dungeons which can be reached via Northern Elsweyr and Grahtwood respectively.
There are unique item sets, including two new Undaunted Monster Mask sets, only available within the Dungeons."
Unique Achievement awards are also available for completing the Dungeons and they include:
A unique Momento
A unique non-combat pet
Several Titles
Unique housing items
There are also included new item sets, new collectibles, titles, dyes, furnishings and a lot more.
We recommend heading over to Player.One's original article in order to check out all these mind-blowing updates that are coming to the game.
Regarding Elder Scrolls, we recently reported that Todd Howard, Head of Bethesda Game Studios has recently confirmed that Bethesda is working on the Elder Scrolls 6 and that their goal with the game is to make it playable "for a decade".