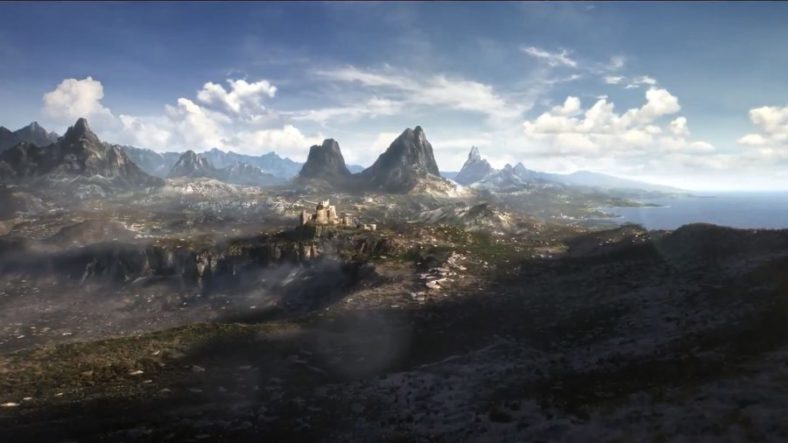 Todd Howard, Head of Bethesda Game Studios has recently confirmed that Bethesda is working on the Elder Scrolls 6 and that their goal with the game is to make it playable "for a decade".
Announcement
The following Elder Scrolls game was announced at E3 2018 with a short clip revealing the title card of the game, some detailed scenery and pretty much nothing else, but fans were extremely hyped up by this summary reveal.
No trailer containing actual gameplay was released and the release date of the game is still unknown, but Todd Howard revealed some bits of information in a new video.
IGN reporters asked Howard about the gap between previous Elder Scrolls games and the Elder Scrolls 6, to which he responded: "The gap in between is obviously going to belong, it already is. […] And I think when [fans] eventually see the game and what we have in mind, they'll understand the gap more in terms of technology and what we want it to do."
The last game of the Elder Scrolls series, Skyrim, was released in 2011, so fans have a right to be excited for a new game.
Next-gen consoles
Howard's comments reveal that the new game will be superior to any previous installment, and people are wondering whether his comment means that the game will take advantage of the new features of next-gen consoles.
Their hopes for the game's longevity are sky-high: "We're eight years post-Skyrim. It lets us know to go into Elder Scrolls 6 that this is a game we need to design for people to play for a decade at least, " says Howard.
More details about the game are awaited by players worldwide and Bethesda really seems to be good at preventing leaks, and maybe this is for the best.