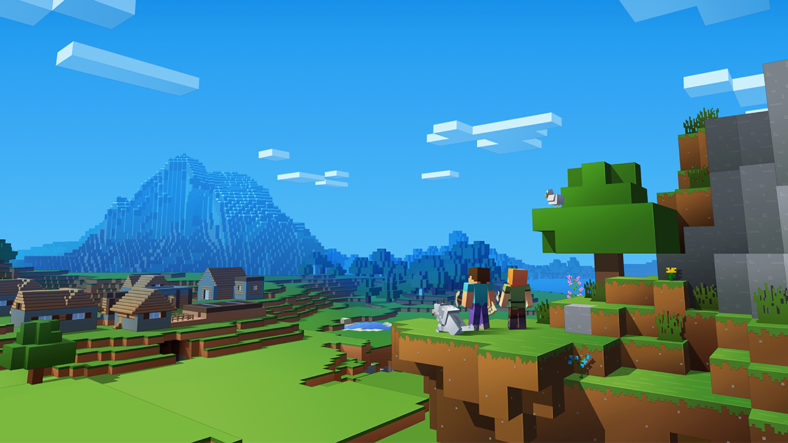 In early 2019, Minecraft passed 176 million copies that have been sold. There are two versions of Minecraft that are still being updated and each of them has millions of players.
Minecraft Java, the original version of the game and Minecraft Bedrock, the modern version of the game which has been built to run across Windows, mobile, and consoles.
The Minecraft Bedrock version is still playing catch-up with Java's features, but eventually, it will be able to do this.
It's also worth noting that every new Minecraft Java update brings new elements to Minecraft.
Minecraft update 1.14.4 patch notes
PCGamer reveals the Minecraft update 1.14.4 patch notes which include minor adjustments and a variety of fixes.
There are some adjustments to the villager behavior, the new sieges, and some multiplayer settings changes, as the online publication notes.
Here are some of the highlights:
Fixed bugs
Performance improvements
Suspicious stew made from poppies now gives you night vision instead of speed
Added /debug report for getting more detailed information
Fixed a memory leak
Removed camera pivot offset in first-person
Improved chunk loading when traveling at high speed
Fixed incorrect Pillager texture
You can read the complete changes in the changelog.
Minecraft Java Update 1.14.3 patch notes
Here are some important changes brought by this other update:
Items can now be repaired by crafting them together again.
Reverted the enchanting system to how it was before 1.14.
Torches, lanterns and pressure plates can now be placed on glass panes and iron bars.
Lanterns can now be attached below iron bars and glass panes.
Saturation is no longer required for the "How did we get here?" advancement.
Minecraft headed to Tesla cars
Minecraft was recently in the news after it was revealed that the game is headed towards the Tesla vehicles.
Windows Central online publication just reported that Tesla founder Elon Musk recently tweeted that Minecraft is on his company's list of to-dos for game ports.