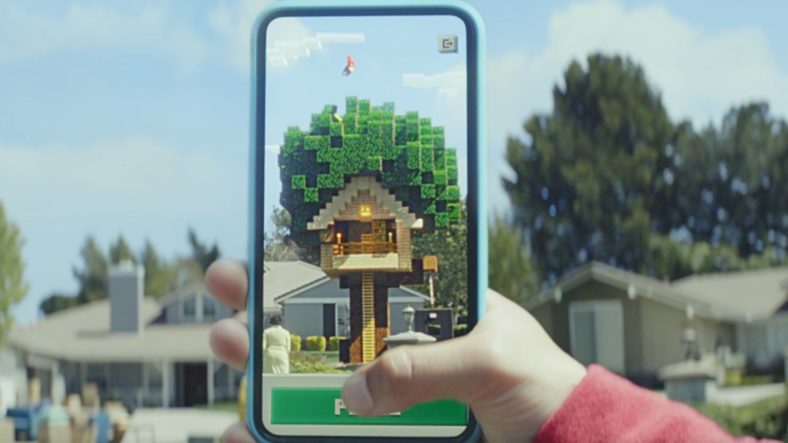 At the moment, Minecraft Earth is undergoing its first wave of closed beta testing. It provides an early glimpse of the upcoming spinoff of this adventure franchise.
This mobile app is leveraging real-world mapping data and AR in order to make the blocky world a reality. This might sound familiar because it resembles Pokemon GO.
Minecraft Earth has the potential to become a massive hit for Microsoft 
Windows Central writes that Minecraft Earth could become a massive hit for the tech giant Microsoft.
Considering the fact that Minecraft Earth is currently in a pre-release beta state, it has limited access to a select segment of registered participants.
This month, the beta participants are limited only to compatible iOS device owners who are living in five eligible cities.
Windows Central reveals that during an official Minecraft Earth Q&A session, developer Mojang highlighted the plans to expand the beta to Android sometime later this summer.
"I know it's the 'typical saying' that you hear, but really, we want to get the Android folks into the beta as well," said Minecraft Earth's community manager.
After it gets launched on Android, users can expect a limited initial pool of players, and more extended availability will be possible over time.
The online publication mentioned above notes that Mojang still has to commit to a release date for the full version of Minecraft Earth.
Minecraft Earth – the next level of Minecraft
Minecraft has just celebrated its 10-year-old anniversary and has more than 90 million active monthly users, is also trying its best to copy the augmented reality concept from Pokemon according to the latest reports.
The best thing is that they are planning to take things to the very next level with Minecraft Earth.
"Minecraft Earth proposes to completely break the dogma that has lived with us in computing since the beginning: this idea of a single person that holds a single device to create a single experience. With Minecraft Earth, that's no longer the case. The content is in the real world," Alex Kipman, the creator of Microsoft's Kinect and HoloLens, explained to The Verge.