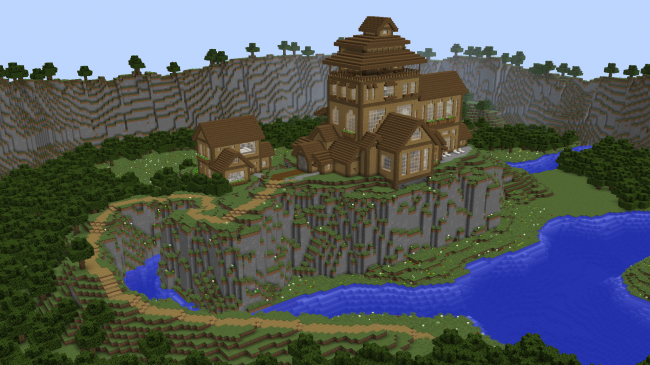 If you're looking to build your very own Minecraft mansion, you should know that it's really challenging.
After you learn how to build a house in Minecraft, you can start to think about the very next step. PCGamer reveals a few mansion options that will definitely blow your mind.
Survival Mansion 
This is reportedly great property to have if you find yourself battling against the elements. This one is elevated in order to protect it against all kinds of nasty elements that could destroy the house, including zombies, winds, and rain.
There are also a wealth of different materials and storage potential.
Cliffside Wooden Mansion
This mansion boasts a great view, and it's also well suited for mountainside mining as well. The smaller buildings are also a great touch, and the online publication mentioned above notes that there is one right next to the mansion itself.
This small one is great for guests, and the one on the lake is even better.
Modern Mountain House
This is reportedly the most chill of the mansions in Minecraft. If you are able to deal with the mild terror that comes from looking outside from this cliff-side dwelling and seeing nothing but the abys.
"There's lots of storage and a big kitchen, too, giving you everything you need for a comfortable digital life," according to the online publication.
Minecraft receives massive graphics overhaul
It's been recently reported that according to the latest reports coming from Business Insider, Microsoft revealed that the company is adding Nvidia's RTX "ray tracing" technology to "Minecraft," which is one of the most popular video games in the world.
Nvidia's ray tracing tech is designed to make games look great by stimulating the path of light traveling from a light source in the game, such as a fire, light bulb, or the sun.