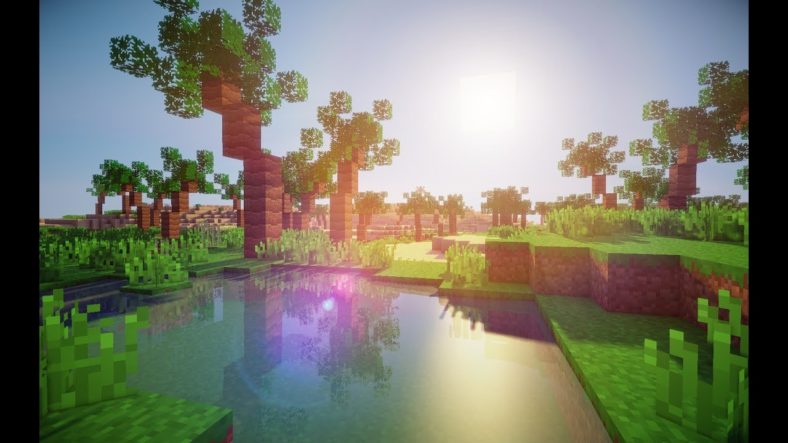 Minecraft is around for a really long time, but its popularity continues to grow.
The dedicated community and forums keep thriving. Gamers have been trying their best to build more innovation in their Minecraft worlds.
Casual players are only trying hard to mine diamonds, but some build images using blocks as pixels, some create complex mechanisms or even functional calculators with the aid of Redstone.
All in all, it's probably safe to say that the only limit to what can be built in Minecraft is our imagination.
Super Duper Graphics Pack for Minecraft
You may recall that the Super Duper Graphics Pack for Minecraft has been announced at E3 2017.
If you're wondering what's new about the issue, well the answer might disappoint you – nothing.
More than two years later, this has not been released and Kotaku says that there is little news about the progress of this update.
The online publication reminds readers that back in 2017, the team sounded optimistic.
"Today we're revealing a new look for Minecraft that we're super duper excited for you to try out, one that's inspired by the power of Xbox One X and available this fall," according to Mojang brand director Lydia Winters who spoke on stage at Microsoft's press conference that year.
Super Duper Graphics Pack, still expected
According to Kotaku, the Super Duper Graphics Pack is an update that would allow Minecraft to run in 4K.
Winters was also referring to new lighting effects and, on the Xbox One X at least, increased draw distances to make players' worlds feel that much bigger.
So far the Super Duper Graphics Pack is not out and there is no official information on a potential date when we should be expecting it.
The online publication also noted that Microsoft declined to comment on this.
Back in March, the community manager said that there are only 8 people working on the game's new graphics engine.