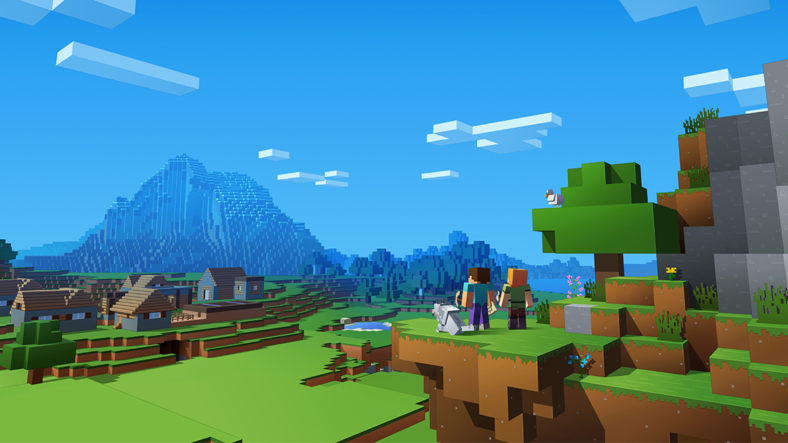 Minecraft enthusiasts can celebrate today because there's an update that has just landed for their favorite game out there.
The update for Minecraft (Bedrock) is live, and it brings some exciting changes and fixes, which have been detailed by Mspoweruser.
Main changes included in the update
The changes include an increased frequency and more volume of the ambient mob sounds that are made during raids. This will make them much easier to locate.
The update added new Wandering Trader sounds, and the main menu splash text has been also updated.
The default main menu panorama from Aquatic to Village & Pillage has been updated as well. 
The "Store" button on the main menu is now called "Marketplace." The Realm owners will have the ability from now on, to set relevant permissions for players invited to their Realm.
A lot of fixes, included in the update
The online publication mentioned above notes that there have been quite a bunch of fixes included in the update and they list them all.
There have been fixed the crashes that can occur during the gameplay when you are launching the game on some Windows 10 devices, when switching payers on the Xbox One, when you are loading the game and many more.
The overall performance of the game has been also improved and there have been also some general enhancements brought to the game such as the following:
removing the unnecessary Xbox Live sign-in notification
marketplace resource paks are immediately app[lied after you download the world edit menu
custom skins are finally applied correctly
The gameplay has been enhanced as well. It's best to head over to the original article and check out the complete list of updates and fixes that have been brought to the game.
We recommend that you also check out the latest Minecraft 'Bedrock Beta' news.