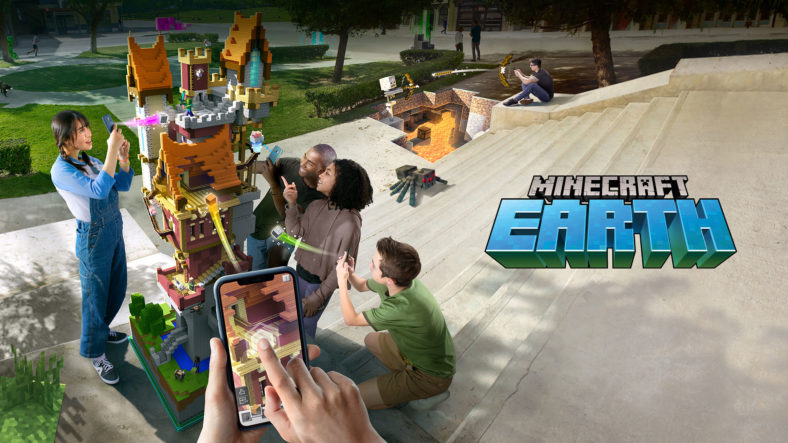 In 2016, Pokemon Go stole the gamers' heart and attention, and it's more than likely that it stole yours as well. We were able to finally catch some cool pokemon in real-world and this was something completely new.
The game's creators managed to do this by using AR or augmented reality in order to place the game's creatures into the actual environment for the gamers to find it on their mobile phones as a looking glass, as Parentology online publication puts it.
More than 20 million people from all over the globe have been looking for pokemon back then, that's how popular the game was.
Now, Minecraft, which just celebrated its 10-year-old anniversary and has more than 90million active monthly users, is also trying its best to copy the augmented reality concept from Pokemon according to the latest reports.
But, they want to take things to the very next level with Minecraft Earth.
Minecraft Earth
Microsoft has decided to launch Minecraft Earth, and the giant tech company has even decided to team up with companies such as Apple in order to promote it.
Alex Kipman, the creator of Microsoft's Kinect and HoloLens, explained to The Verge the reason behind all this:
"Minecraft Earth proposes to completely break the dogma that has lived with us in computing since the beginning: this idea of a single person that holds a single device to create a single experience. With Minecraft Earth, that's no longer the case. The content is in the real world."

Taking things to the next level 
Just like with Pokemon Go, gamers will be able to see the game's creations out in the real world.
But, there's a catch because Minecraft Earth will be taking the AR concept to the next level by inviting collaboration and encouraging shared experience.
The game will become available later during the summer, and Android and iOS users will be able to construct a "build" wherever they want to.