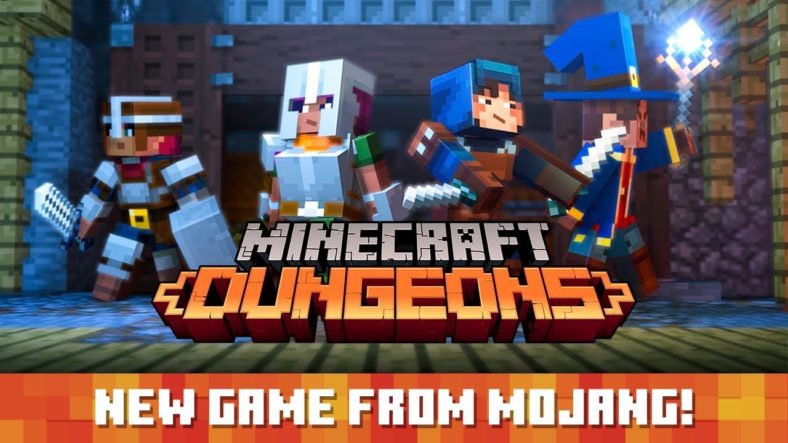 You may recall that Mojang had first revealed Minecraft Dungeons at Minecon back in 2018. On the other hand, we had to wait until E3 2019 to be able to get a glimpse at the gameplay.
The game is set in the very same world as the game everyone loves and knows and the art style is almost the same. According to PCGamer, the game is a different kind of beast compared to the original version.
"A new genre, a new engine, new mechanics, new items, new story—it's a complete rethink of the tried-and-tested Minecraft formula," the online publication writes.
Minecraft Dungeons potential release date
The game is an isometric action-RPG set in the world on Minecraft but now Mojang is using the Unreal Engine 4.
The game is inspired in part by Diablo 3 and more classic dungeon crawlers and it's got a focus on combat and loot.
You will be able to explore procedurally generated branching levels with up to three pals, smacking mobs and you will also be able to solve simple puzzles and gear up your characters.
Players will also be able to fight both above and below ground.
Regarding the release date of the game, the online publication mentioned above notes that "We don't have a specific date yet, but we know it will be out sometime in spring 2020. It will cost around $20, or you can pay $30 for the base game plus a season pass for two pieces of DLC."
We also recommend that you check out the trailer for the game to make a better picture of it in your mind.
Check out Minecraft Earth as well 
Speaking of Minecraft, the game has just celebrated its 10-year-old anniversary and has more than 90 million active monthly users.
It is also trying its best to copy the augmented reality concept from Pokemon according to the latest reports.
The best thing is that they are planning to take things to the very next level with Minecraft Earth.