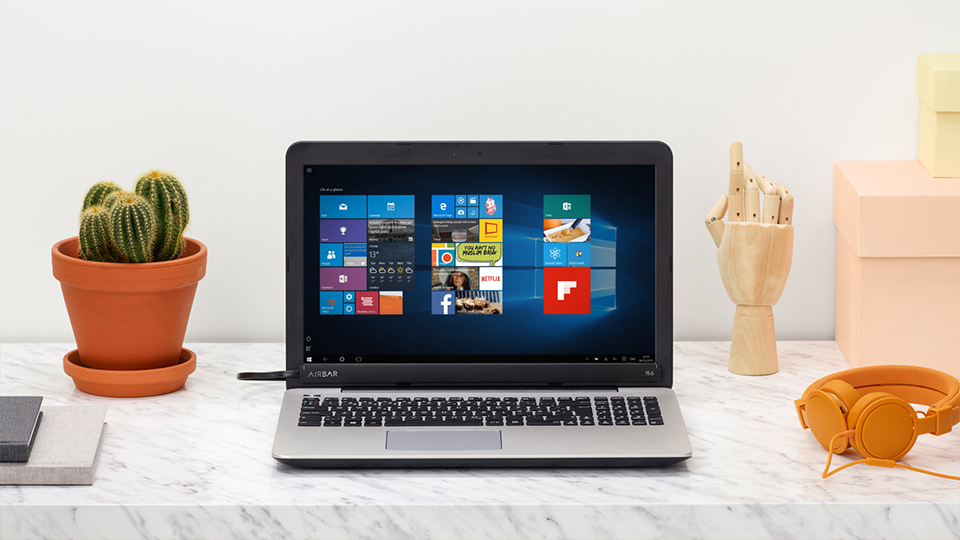 Today almost 80% of the latest high budget laptops come out with touchscreen facility. For operating systems like Windows 8 or Windows 10, having a touchscreen enabled laptop is a huge advantage as most of their apps are optimized for touchscreen devices.
So what if you already own a laptop which doesn't have a touchscreen? Would you go purchase a new one just for the touch enabled display? Well, don't. We have a solution for you that can turn your non-touchscreen laptop into a complete touchscreen enabled laptop.
The solution : AirBar

A Sweden-based company called Neonode has launched a usb-enabled computer accessory called "AirBar" which when connected allows you to perform touch actions on your laptop. The company specializes in building touch-sense solutions for huge brands like Sony, Volvo, Amazon and many more.
About AirBar
AirBar is a small bar which uses Neonode's zForce AIR™ technology. The bar magnetically attaches to the bottom of the computer's display; which when connected via a USB port, projects an invisible light field all over the screen to track the hand gestures and movements to send as inputs to the computer. The best part of this small device is that you do not have to make any hardware changes on the system to make it work; it's a plug and play device. It starts working as soon as you plug it into a USB port; which is pretty cool!
Buy AirBar now
AirBar can be purchased via Amazon.com for a price of $69. The device supports multiple OS platforms including Windows 10, Windows 8.1 and Chrome OS.