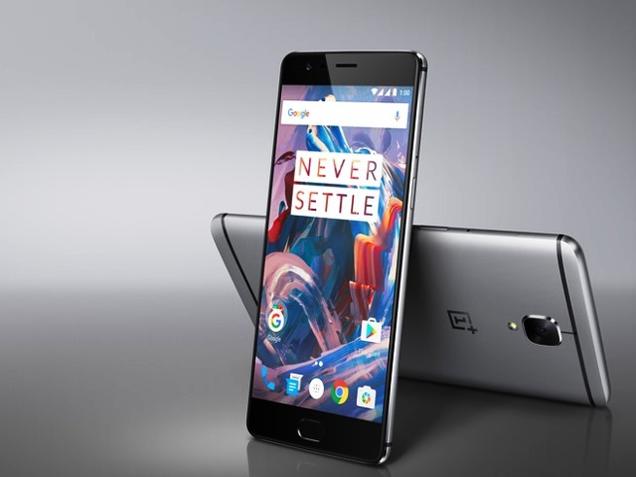 Here is an end to the suspense which has been baffling us for a couple of days – Was the OnePlus 3 sale on the Flipkart just a marketing stunt? No, it wasn't. Popular tech blog, iGyaan has confirmed that he received his OnePlus 3 unit, which was ordered from Flipkart during the Big Shopping Days Sale.
iGyaan tweeted the picture of the phone he received with a caption that reads, "Who else got #OnePlus3 from the #sale ? For those wondering it's Brand New and came sealed ! #flipkart #deal #sorted".
One of our readers, Hamood also reported that he has received the item today from the Indian e-tailer giant. He told us that the phone came with original accessories and an official warranty from the company. Meanwhile, many angry customers who couldn't buy the item took it to the social media bashing Flipkart for hosting a 'fake' sale.
Sources close to the company, states that the sale was a legit one, but the number of OnePlus 3 units was limited to approximately 200. These units were reportedly sold out within a couple of minutes just after the sale started.
Amazon vs Flipkart fight continues… :
Vu TV has issued an advisory saying that Flipkart is its only exclusive partner and the brand being sold on other e-platforms may not be of genuine quality. Vu also added that their products listed on other sites will not be covered under official warranty.
Since Dec 2014, OnePlus has been Amazon's exclusive partner while Vu TV-Flipkart partnership is now more than two years old. Even when the exclusivity agreement exists, Vu TVs are sold in large quantities on Amazon and Snapdeal.
This move looks like a counter to OnePlus-Amazon's taunting remark on Flipkart regarding the OnePlus 3 discounted sale. Amazon India gave an immediate reply on the issue, stating that they are a marketplace, and products listed on their site are by independent sellers.
The fight between the two e-tailer giants is getting interesting; bringing forward new controversies day by day. Stay tuned to our blog for more of these fun!