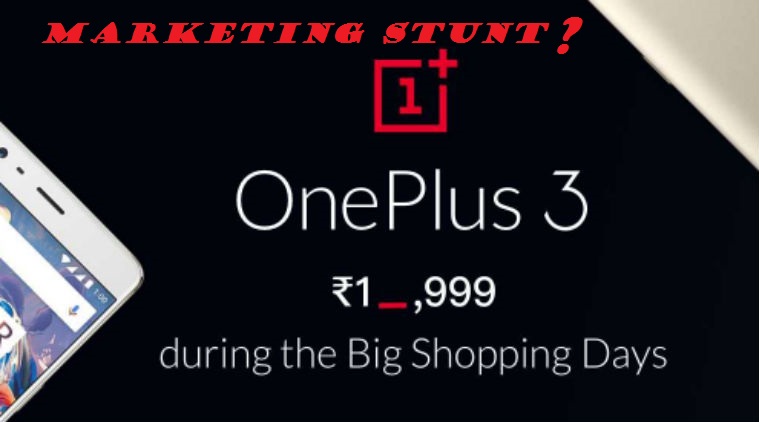 Flipkart has been in the headlines ever since the e-commerce platform displayed an offer on OnePlus 3 on their site. OnePlus 3, which is an Amazon-exclusive device was advertised to be sold via Flipkart for an overly discounted price of Rs 18,999 ( Rs. 9000 off ), as part of their Big Shopping Days Sale.
The news came as a surprise even for the OnePlus co-founder Carl Pei, who questioned the Flipkart CEO Sachin Bansal about the move in a tweet, also mentioning their exclusive partnership with the e-commerce giant Amazon India. Later, in an official statement to the media, OnePlus confirmed their tie with Amazon and suggested customers to buy the device only from Amazon India website, stating that else the company cannot guarantee the authenticity of the product.
"Looking at the turn of events, a vendor on the e-commerce giant – Flipkart, must have bought the OP3 handsets in bulk and is now giving them away in a huge sale. Apparently Flipkart does not have a say in what the vendors are selling on their platform", reports News18. In a recent statement made by the company, Flipkart defended itself, suggesting that as a marketplace it had multiple 3rd party sellers who were free to sell anything at any price.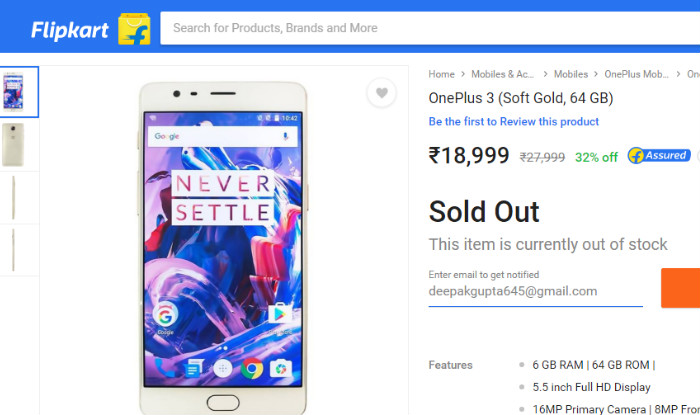 Update : Interestingly despite all the controversies that the topic had put forward, OnePlus 3 was sold out in seconds after the sale started at 4PM. It was reportedly being said that Flipkart hosted the sale with limited number of OP3 stock bought from Amazon. Whatever might have been the case, OnePlus 3 now stands "Out of Stock" on the Indian Startup e-tailer.
Whether the sale was a real one or just a marketing stunt, it sure has attracted a huge amount of visitors to the popular Indian e-commerce site Flipkart.