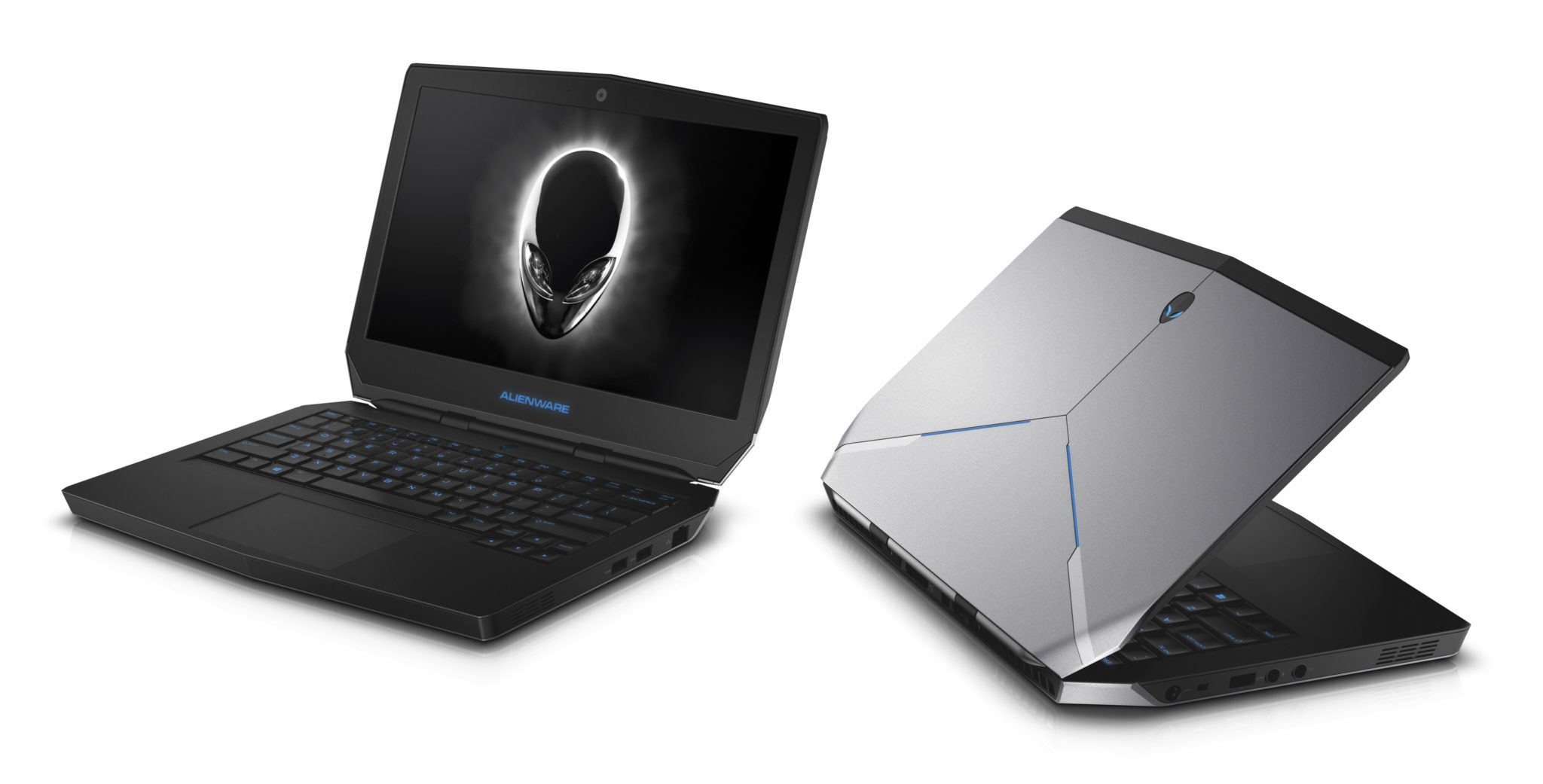 Back in September, Dell announced their "smallest" Alienware gaming laptop, Alienware 13. The company claims that it is one of the compact VR-ready notebooks ever. The device is now available for purchase, starting at $1,199 (INR 80,000 approx.).
The device sports an Intel Core i5-6300HQ processor with Nvidia's GeForce GTX 1060. It also has 8GB of DDR4-2133 memory, 180GB M.2 SATA 6Gbps SSD, Killer 802.11ac Wi-Fi, Bluetooth 4.1, and Windows 10 64-bit. I would say that the device is almost a steal for that price.
Buying the lowest end configuration also means settling for a TN panel with a 1366×768 resolution and just 200 nits of brightness. For $300 ($1,500 total), the next model up swaps out the TN panel with an IPS display boasting a 1920×1080 resolution and 300 nits of brightness. It also doubles the RAM (16GB) and replaces the storage with a 256GB PCIe-based SSD.
Dell's top two models both pair an Intel Core i7-6700HQ CPU with the same GTX 1060 graphics, both rock an QHD (2560×1440) OLED display with 400 nits brightness and touch support. The less expensive of the two ($1,800) comes with 8GB of DDR4-2400 RAM and a 256GB PCIe-based SSD, while the $2,100 model doubles up on both RAM (16GB) and storage (512GB).
If you're looking out to buy any of these devices, let us know in the comments. And, for more details about the devices, click the link below.
READ NOW : [How To] Bypass Jio 4GB daily limit now