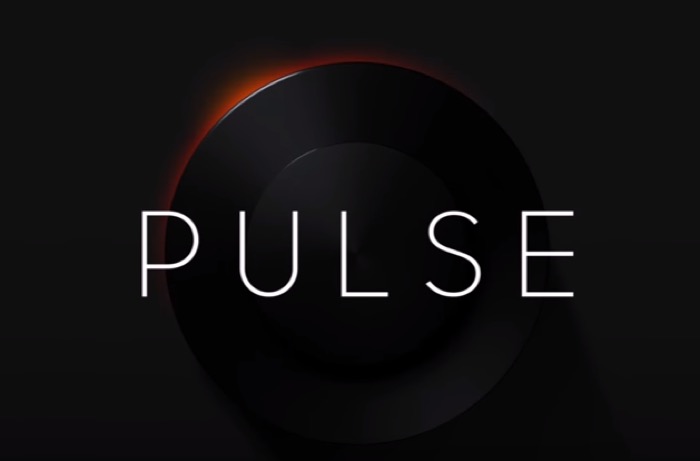 While Amazon and Google are fighting over the artsy digital assistant space, Samsung is taking that unique design a step further by launching a desktop with the same cylindrical design centered around a giant speaker reminiscent of the Apple's Mac Pro.
Samsung calls this new range of desktop the "art PC," and the name of the device itself is Pulse. It's approximately 87% more compact compared to average desktop PCs, yet delivers a similar level of performance as bigger machines.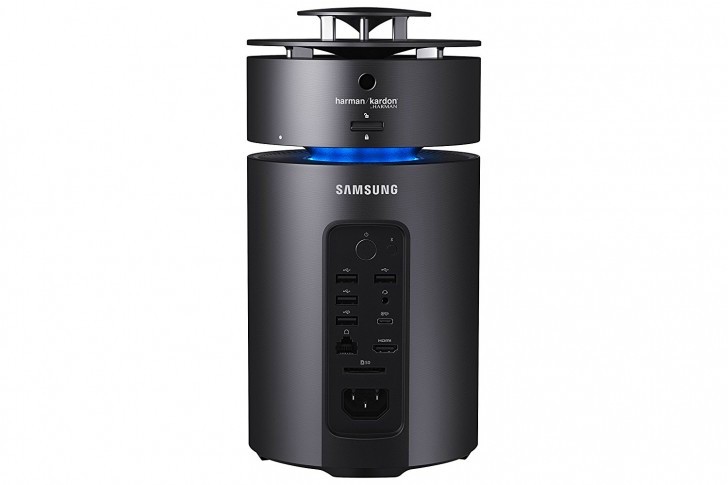 One of the major highlight of this desktop PC is the high-end audio features. It comes with Harmon Kardon omni-directional speaker for those times when having sound in one direction just isn't enough.
The Art PC Pulse will be available in two configurations, both with 6th-generation Skylake Intel Core processors, which is kind of disappointing as Intel has already launched its latest 7th-gen Kaby Lake chips
The installed Radeon RX 460 is the low-end model of AMD's new "Polaris" family, meaning you can get some decent PC gaming out of these cylinder-shaped desktops as well. That said, we're actually rather curious to see how all the components fit together inside the unique cylinder-shaped;desktop form factor.
An overview of the specs can be seen below: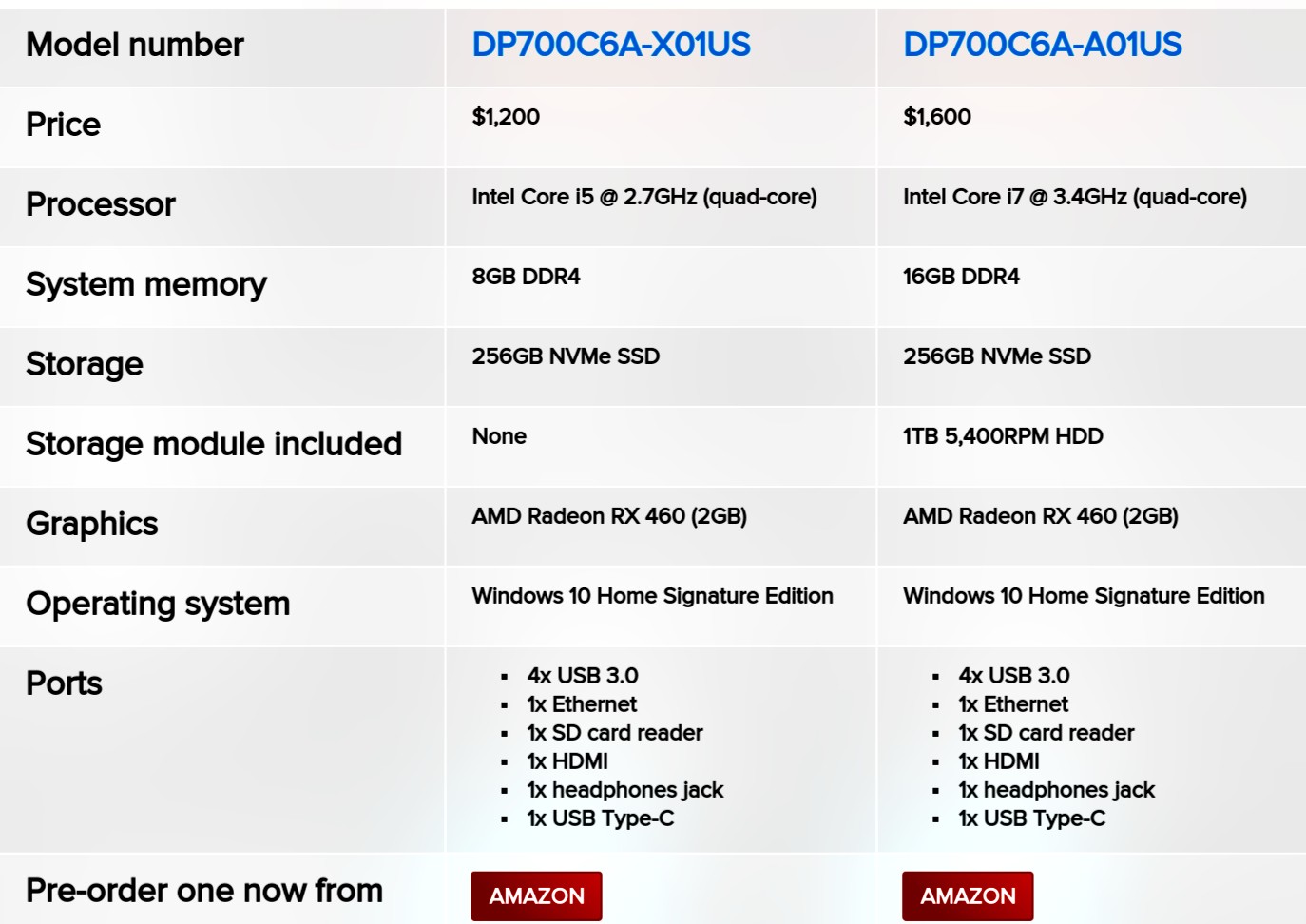 The Core i5 model comes with 8GB of RAM, and costs $1,199; while the Core i7 version is priced at $1,599, and comes with 16GB of RAM. Both pack in a 256 GB solid-state drive, and a 2GB AMD Radeon RX 460 graphics card.A 1TB hard drive is listed as one of the optional modules for the Core i5 model, but the Core i7 model includes that module as part of its price.
The tower includes a range of ports, including full-size USB, USB Type-C, 3.5mm audio, Ethernet, and HDMI, as well as a full-size SD card slot and runs on Microsoft's Windows 10 Home Signature Edition.
According to the listings, both models feature a full metal body design in black and will come with three AA batteries, indicating that the PCs likely have an included remote control to handle media functions.
Do you think this lineup is going to take the PC industry by a storm or will it be a dud. Tell us what you think in the comments.