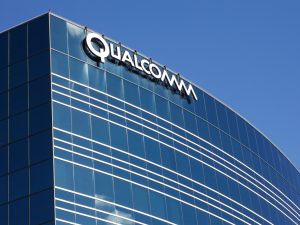 At the recent summit held in Hong Kong from October 17 to 19, Qualcomm announced their new modem, the X50, which is said to be the quickest modem yet created for the consumer market.
The latest in mobile data transfer technology, 4G LTE, is slowly gaining traction and grabbing more market share every day. Most modern networks use 4G LTE signals to transmit data and Internet. As such, network companies are always updating their systems and equipment to meet consumer expectations and experience.
With 4G LTE's blazing fast transfer rate, Qualcomm decided to up the notch even further as they announced that they are designing a new modem that is capable of 5G speeds. The new modem, named X50, will be capable of reaching up to 5 Gbps, which is 400 times faster than the present speeds.
Telecom companies will need to add more equipment to be able to handle the X50's ability to run at 28 GHz of bandwidth. More network stations needs to be setup, and mobile companies need to focus on research and development to improve their phones' compatibility to the new network.
One of the challenges facing 5G, no matter which spectrum is ultimately adopted, is the use of high frequency bands.To help improve mobile companies, Qualcomm will also roll out three new Snapdragon chips to deliver enhanced performance over its predecessors. These new processors can process 24 MP images and 4k video recording. The new chips will also use 25 percent less power than the current versions and will include an eight-core, 64-bit ARM-based CPU.