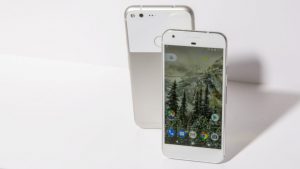 Google has announced that they will be entering the Indian mobile market directly with their new smartphones; The Pixel and Pixel XL.
The company will directly sell its new Pixel smartphones to consumers through at least seven prominent large-format retail stores in India, besides multi-brand stores, and promote the flagship device just as much as top brands Apple and Samsung.
Analysts expect Google to start with about 1 lakh devices to make a dent in India's premium smartphone segment, which is dominated by Samsung and Apple. Until now, manufacturers of Google phones such as Nexus were responsible for marketing, which has been extremely low key and limited.
Google is raising the stakes in the premium segment right after Samsung's setback with the Galaxy Note 7 . Still, the search giant faces a huge challenge as Apple has already shipped in about 2 lakh units of its iPhone 7 ahead of Diwali.
A full-fledged strategy is necessary, especially in the premium segment, to convince users that Google can compete, said Jaipal Singh, a senior analyst at IDC India. It has failed in the past, a case in point being the Nexus 5X and 6P launched last year, which sold a combined less than a lakh units from October last year to date. Comparatively, an average of about 600,000 premium units are sold in the country each month.