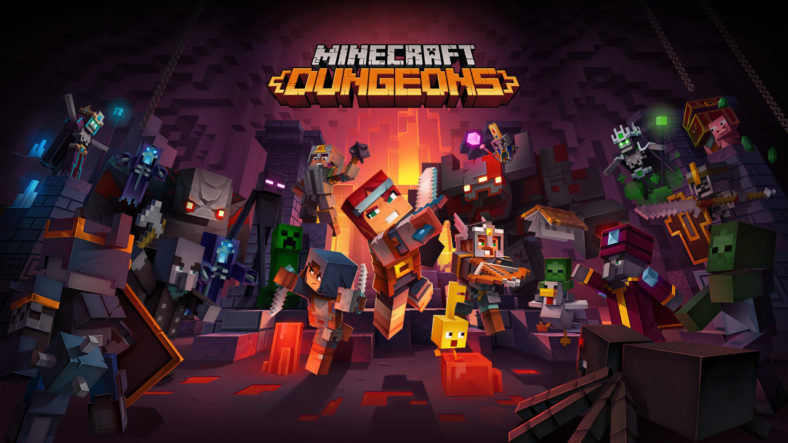 Before the big reveal of Minecraft Dungeons, Mojang's first game in ten years people were not expecting such a thing, that's for sure. The game is a tribute to Diablo, and we didn't even have a clue that we needed it.
As you know, Minecraft is a ten years old game, and it's one of the biggest and popular names in the history of gaming, without a doubt. It basically defies the general classifications of the genre.
Some voices even argue that Minecraft is not even a game, notes the Sun and explains that there's not even a fixed store, you cannot "win" – it's only a sandpit and electronic version of Lego where you can do whatever you feel like.
The same online publication says the game will be a treat for Diablo fans.
Minecraft Dungeons
Minecraft Dungeons is the same original Minecraft but with a ton of charm added. This is definitely a game, and the Sun calls it a "dungeon crawler that ticks every single box you'd expect from the genre."
The game also looks fantastic, it plays well, and seems like it will be great fun for families to enjoy.
Minecraft Dungeon is set to launch on Nintendo Switch, PS4 and PC as well as Xbox when it comes out next year.
The game's levels are populated with a vast mix of creatures
There will be a lot of enemies and creatures lurking in the game that have already been there in the Minecraft world, but there will also be some new ones that will blend in perfectly.
"The skeletons, zombies, and spiders that have been in Minecraft for years are joined by the likes of Wraiths and Necromancers to do the sort of jobs you need enemies to do in this sort of game," according to the Sun.
We recommend that you read more details on the upcoming game in The Sun's article.
Minecraft Dungeons is set for launch next year, and enthusiasts are dying of excitement.