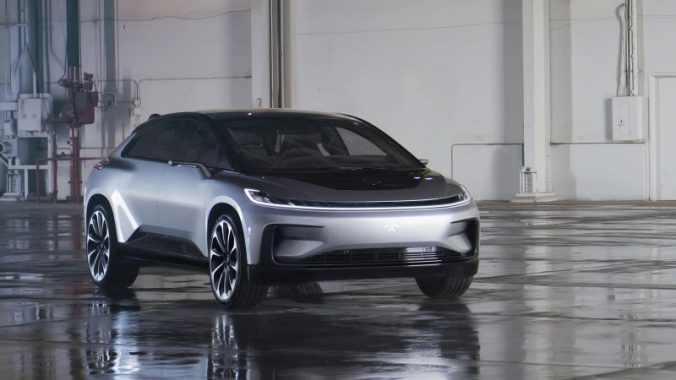 Following a disappointing intro at CES last year, the startup company Faraday Future ( aka FF ) is here at CES 2017 with all its glory, presenting the world with its show-stopping autonomous electric car car.
---
Dubbed as Faraday Future 91 ( or simply FF 91 ), it has the fastest acceleration of any electric powered vehicle on the market and can reach 60mph in just 2.39 seconds. Guess whose record is now broken? It's the Tesla's flagship car, Model S that can reach the same speed in 2.5 seconds.
At CES today, Faraday Future showed off some parts of its autonomous driving technology by showing a video of car finding a parking spot itself and parking itself. Owners can send the car off to park itself and summon it through the smartphone application, and the car packs 30 sensors including cameras and Radar, Faraday Future director of self-driving Hong Bae said.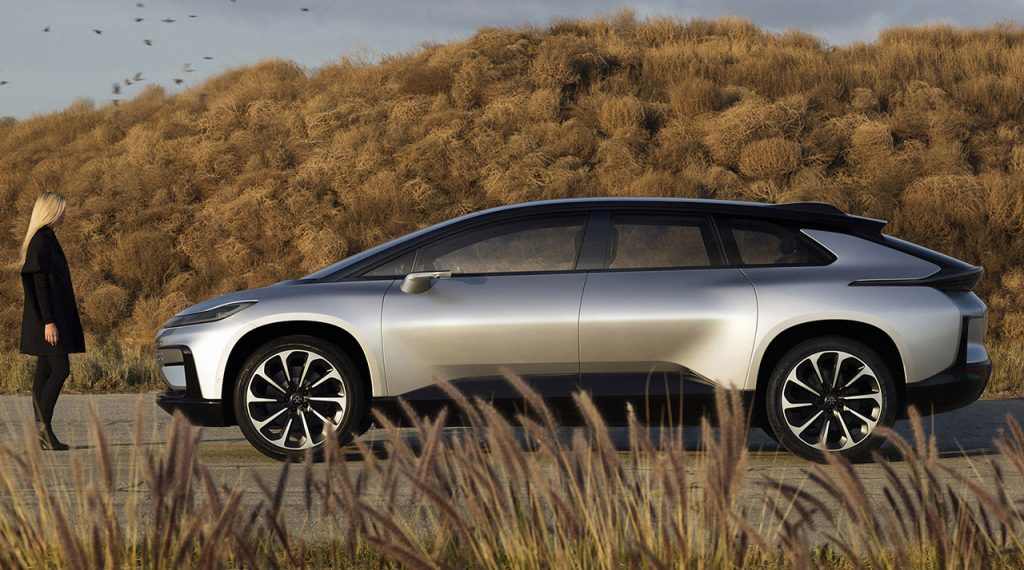 The FF91 is an impressive beast on paper. The crossover-style vehicle will have 200-kW fast charging capability, which vice president of propulsion engineering, Pete Savagian says will get drivers 500 miles of range per hour of charge. The FF91 will have a 130-kWh battery pack that should give it an EPA range of 378 miles, but probably not if you use the car's 1,050 horsepower (783 kilowatts) often.
The FF 91 will sell for anywhere between $150000 – $200000 when it hits the market in 2018. Interested parties can go to company's website, register a unique FFID and plop down a refundable $5000 deposit to reserve theirs.
Faraday says the cross-over is the world's first eco-system connected car, meaning it links to your mobile devices and stream incredible amounts of data to its HD screens via a dual antenna Wi-Fi system.
The interior has what the company is calling zero-g seats in the back, which recline and lift passengers' legs. A screen folds down from the roof for a cinema-like experience. These features may be welcome in a fully autonomous car, but in the shorter term, rear seat luxury also sells well in China where the wealthy have drivers.
To be honest, the tech here seems too futuristic to be real, and I'm afraid if the company will be able to sell their crossover by 2018. Let's keep our fingers crossed and hope for the best.