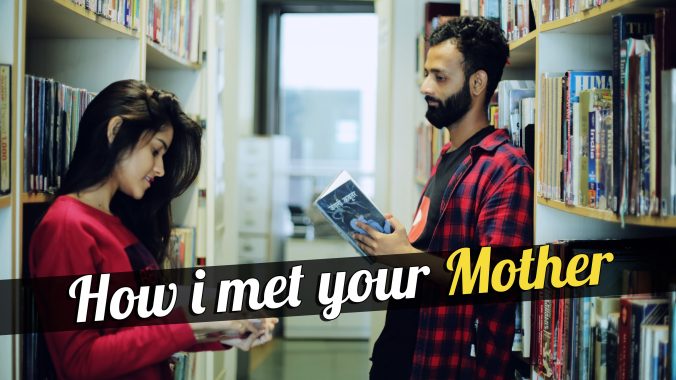 Indian Vloggers may not be as popular as those from the other parts of the world. But, there are a few vloggers in India who are gaining pretty good attention for their amazing content in the video-sharing website.
Check out out list of " 
Top YouTube Vloggers in India 2017 "
. (updated)
---
Bhuvan Bham ( channel – BB ki Vines )
Bhuvam Bham is the most popular and most subscribed YouTube vlogger in India, with a total of whopping 1.8 million subscribers and approximately 247 million views on videos. Apart from being a YouTuber, he is a popular music composer and stage performer. Bhuvan uploads a variety of interesting videos on his channel. Most of the videos portray the different characters in his life such as a heavily tech-ignorant father and deeply sensitive mother who cries at the drop of a hat.
---
Varun Pruthi ( channel – Actorvarunpruthi )
Varun Pruthi is the second most subscribed YouTube vlogger , with a total of 671K subscribers. He usually upload inspirational videos and also showcases harsh realities of the human society. He has gained total views of over 100 million on his videos.
---
Ajey Nagar ( channel – CarryMinati )
Ajey Nagar is one of the most popular vlogger in the country, with over 500K subscribers and 55 million total views on videos. This young guy is best known for his rant commentary on viral videos on YouTube. He usually upload videos of him roasting other YouTubers, while playing PC games in the background.
---
Shraddha Sharma (channel – shraddharockin )
Being a passionate singer, Shraddha became popular on YouTube after uploading her first song video in 2011 and has over 215K subscribers as of now. She displays her talent with a number of songs carried from Bollywood and sings them in her own grace. She has a total of over 18 million views on her videos.
---
Anisha Dixit ( channel – Rickshawali )
Anisha is a YouTube star with over 209K subscribers and has a total views of 23 million views on her videos. She is a pioneer in covering controversial topics such as sex, struggles of being a woman, relationships and more.
---
Scherezade Shroff ( channel – Scherezade Shroff )
Scherezade Shroff is a beauty and make-up vlogger and upload videos on make-up tips, tutorials and DIYs. She has over 144K subscribers and total views of over 18 million on her videos.
---
Ankita Srivastava ( channel – Ankita Srivastava | Corallista )
Ankita is also a beauty Vlogger and has over 146K subscribers on her channel. Total views of over 17 million has been recorded on her videos.
---
Shreya Jain ( channel – sjlovesjewelry )
She is a make-up and beauty enthusiast who uploads videos on beauty and fairness tips. She's pretty popular on YouTube with over 153K subs and 34 million total views.
---
Aditi Mittal ( channel – Aditi Mittal )
Aditi is a stand-up actress, comedian, entertainer and writer who vlogs on amusing subjects. With over 94K subs and 7 million total views, she is one of the popular vloggers in the country.
---
Nick ( channel – Be YouNick )
Be YouNick is one of the top funny Indian channels on YouTube. Make sure to subscribe to his channel if you want some good laughs. Be YouNick boasts over 87K subscribers and 14 million total views as of now.
---
If you think we've missed any popular vlogger of India in the list, shoot us about him/her in the comments below.