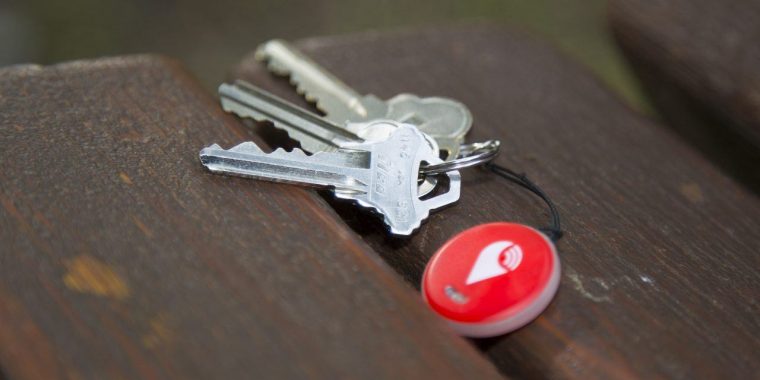 TrackR, a startup that makes interesting small devices for tracking your lost things with the help of a combination of Bluetooth and "crowd GPS", announced some new ways to avoid losing your stuffs at CES 2017 – TrackR Wallet 2.o
---
TrackR Wallet 2.0 is the upgraded version of the original TrackR Wallet and boasts some great new upgrades. It features a credit-card shaped form factor, so that you can easily carry it in your wallet. It's the thinnest of its type, at just 2 mm thick, but don't worry, it still uses user replaceable batteries.
Like all TrackR devices, the TrackR wallet 2.0 will track an item up to 100 feet away using Bluetooth, and once you go outside that range, relies on a crowdsourced network of other TrackR products to locate it. So the usefulness of the system is reliant on how many other Trackr devices are out there in your neighborhood.
The TrackR 2.0 will cost $29.99 when it hits the market in Spring later this year.
The company is also releasing the TrackR Pixel, an affordable version of its flagship TrackR Bravo. The pixel swaps the bravo's aluminum casing for plastic, and reduces the $29.99 price point down to $24.99. Preorders for the TrackR pixel start January 2nd, with shipping planned to begin in the spring.
The new updates joins an earlier announcement of the TrackR atlas, a Bluetooth and Wi-Fi-equipped wall plug that expands the item finding abilities of the TrackR system to work indoors on a room-by-room basis. Additionally, the TrackR atlas supports Amazon's Alexa assistant, making it possible to simply ask your Echo to locate your TrackR-equipped item the next time you lost it. The TrackR atlas is already available for preorder for $39.99 on the TrackR website, and is expected to ship in the spring alongside the TrackR pixel.