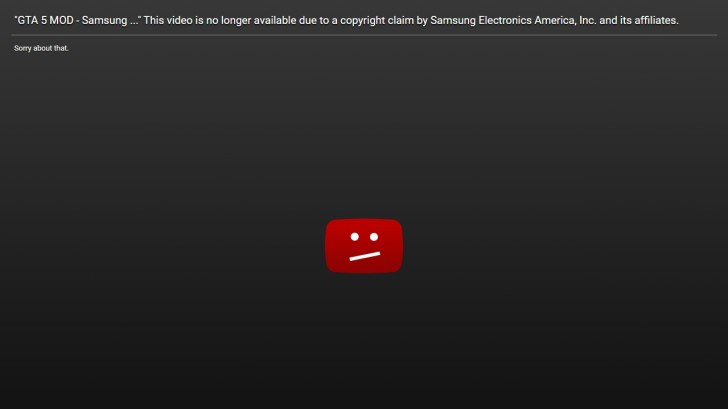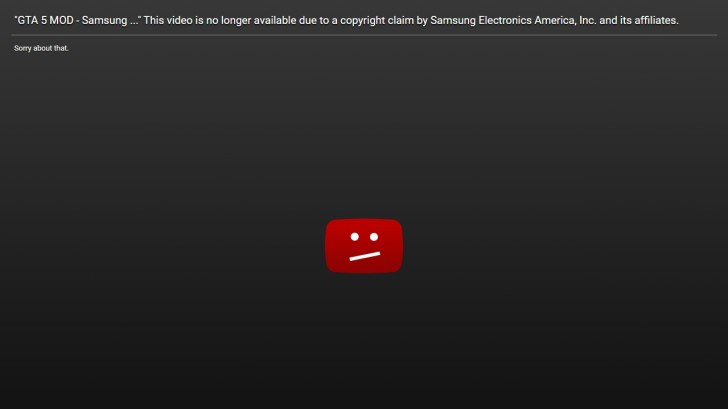 Earlier this month, a YouTube video showcasing the mod that added Samsung's Galaxy Note 7 to Grand Theft Auto V started making the rounds. Well, that video is now no more available on the YouTube. Samsung has issued a DMCA takedown targeting the video that showcased the mod which replaced one of the explosives in the game with the Galaxy Note7.
Earlier today, The Verge reported : "The Note-as-bomb mod, created by HitmanNiko, is clearly a parody of a rather unfortunate real world situation. He didn't copy anything. But that didn't stop Samsung from filing a bogus copyright claim. As a result, the video that we originally linked to earlier this month has been pulled from YouTube, and there's little mystery about the party responsible."
While it has proved a nightmare for Samsung and their loyal customers who bought the phone, there's been plenty of humour to be found for the rest of us. Despite the removal of one video, there are still several that haven't been taken down yet. You can take a look at one in the embed below. Additionally, the mod can be found here. As always, you should be careful when downloading anything from the internet.