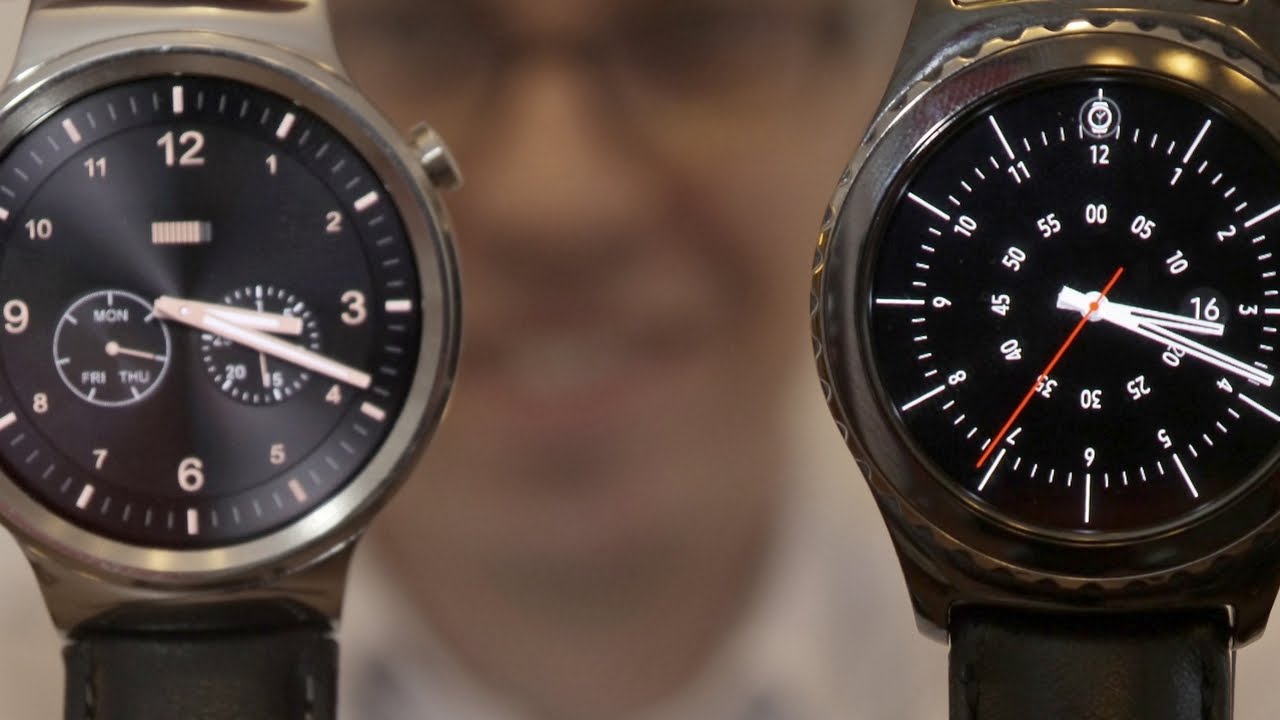 The most active tech company in the world has to be Huawei. Everyone knows that the Chinese manufacturer keeps on launching new smartphones but Huawei doesn't settle at smartphones, the company even has its own wearable lineup. We are talking about Huawei Watch 2. The new smartwatch has been recently launched and it goes against the likes of Samsung Gear S3 and Apple Watch Series 2.
Everyone believes that Huawei's Watch 2 has the upper hand over Samsung's Gear S3. Today we're going to pin the two against each other and see how well they fare. The category in which we are going to compare the two devices is the design department.
Huawei Watch 2 vs Samsung Gear S3: Design
The reason we have chosen this department is because it's rather important. Taking in consideration the fact that these gadgets are being worn on the owner's wrist, they need to look really good. With that being said, let's take a look what the two gadgets offer in terms of design.
Samsung decided to create two variants of its wearable devices. This way, they appeal to all types of customers. First off there's the Classic Gear S3 which has been especially designed so that it can be worn at either social events or just for outdoor walks. The second model is the Frontier one. This model has been created to appeal to a special demographic, to customers who enjoy outdoors activities. This is why the Frontier model features LTE Connectivity.
Leaving Samsung's wearable gadget aside, let's take a look at Huawei Watch 2's design. Sadly, the Chinese tech manufacturer decided to equip the device with a rubberized simple body. While this material is good because it doesn't gather scratches, it has quite a cheap feel. The device is pretty light, but its aspect makes it look like it's bulky and heavy instead.
Huawei Watch 2 vs Samsung Gear S3: Verdict
It's safe to say that Samsung wins this comparison. Worth mentioning is that we only went over the design category and that Huawei has much more to offer when it comes to hardware performance. Nonetheless, Huawei really needs to improve its design in upcoming models.