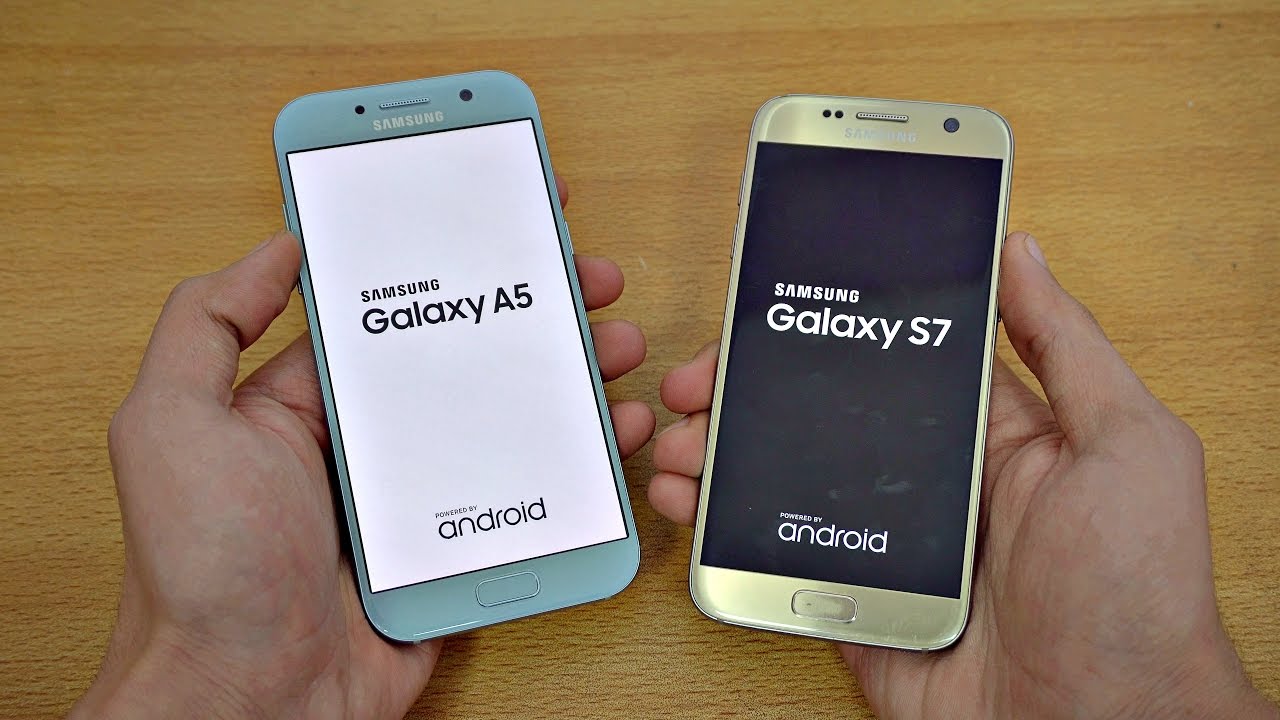 Samsung has managed to generate huge amounts of profits as a result of the popularity its Galaxy S lineup benefits from. In fact, Samsung's latest Galaxy S7 flagship smartphone is so successful that the South Korean tech giant decided to make an almost identical copy of it and this smartphone is Galaxy A5 (2017).
Seeing this, customers started questioning why they should acquire the more expensive Galaxy S7 when they can get a similar looking phone for a cheaper price. Well, today we're going to pin the two Samsung smartphones against each other and see what sets them apart. We will also be able to see what Samsung's flagship device has to offer.
Samsung Galaxy A5 (2017) vs Samsung Galaxy S7: Display
The cheaper Galaxy A5 (2017) ships with a 5.2 inch Super AMOLED capacitive touchscreen. The display features a full HD pixel resolution of 1080 x 1920 and a large pixel density of 424 ppi. Also, Samsung has coated the device's display in Corning Gorilla Glass 4 therefore increasing its shock resistance.
On the other hand, Samsung's smartphone flagship features slightly smaller 5.1 inch Super AMOLED capacitive touchscreen display. The panel features a higher pixel resolution of 1440 x 2560 and an even larger pixel density of 577 ppi in. Additionally, the display has been coated in the more advanced Corning Gorilla Glass 4.
Samsung Galaxy A5 (2017) vs Samsung Galaxy S7: Hardware Power
Galaxy A5 (2017) is powered by Samsung's own Exynos 7880 octa-core chipset. The processor has been clocked at 1.9GHz and it coupled with a Mali-T830MP3 graphics processing unit and 3GB of RAM. While this might be impressive, readers should know that Galaxy S7 is fueled by the even faster Exynos 8890 octa-core chipset. This processor clocks at a much higher speed of 2.3GHz and it has been paired with a Mali-T880 MP12 and the whopping amount of 4GB RAM.
Samsung Galaxy A5 (2017) vs Samsung Galaxy S7: Conclusion
We think it's pretty clear that Galaxy S7 is definitely worth its money. The smartphone is so much impressive when it comes to display technology and the hardware performances its able to provide in comparison with the cheaper Galaxy A5 (2017).