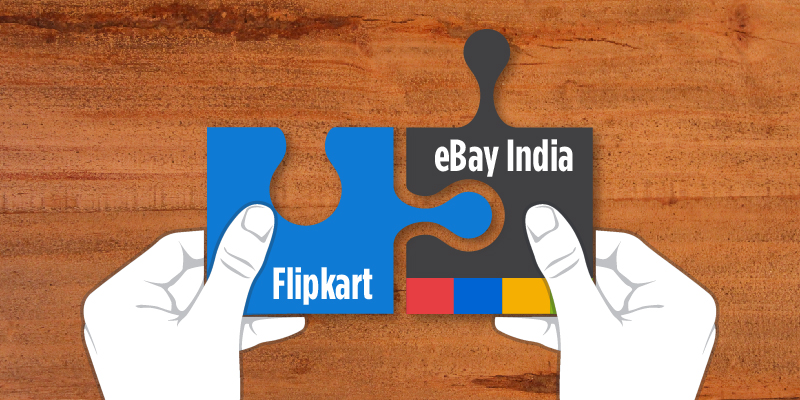 India's largest e-tailer startup, Flipkart is planning to acquire eBay India's operations as a part of its latest funding round of $2 billion. eBay started their operations in India way back in 2014, has not made much progress in the country and is looking forward to halting its operations. At the same time, eBay does not want to stay away from the growing Indian e-commerce market completely, and so has invested in Flipkart's latest funding round, along with Microsoft and Tencent.
Flipkart, on the other hand, has been struggling to raise funds for the past few months due to stiff competition with US-headquartered Amazon. This latest funding round has been critical for the Indian startup after losing considerable market share to Amazon in 2015-16.
With eBay being one of the investors in Flipkart's funding, take-over of its Indian operations will be a cashless transaction as part of the deal. A spokesperson from eBay refused to comment on these developments, saying that "eBay does not comment on rumor or speculation.". We received a similar response from Flipkart as well.
Image credits: YourStory.com