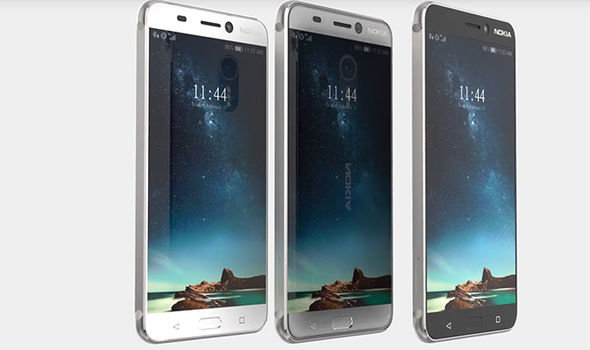 This year is going to be filled with a bunch of new smartphones. The whole tech community is buzzing with rumors about upcoming devices from big tech companies such as Nokia and OnePlus. In fact, rumors are pointing out that the Finnish manufacturer has something big planned up ahead. Nokia P1 will be launched during 2017 and it will be the company's first high-end smartphone. On the other hand, the Chinese manufacturer has been spotted working on OnePlus 5. This smartphone is rumored to  be the next "flagship killer".
Design
The Chinese tech giant is expected to fit OnePlus 5 with curved screen. If this proves to be true, it will definitely make the device's design sleeker than its predecessor. In terms of design, Nokia P1 will ship with a classic 3.5mm audio jack, USB Type-C port and will also be IP57 certified. Nokia P1 will be available in the rose gold, silver and black colors.
Display
Nokia will more than likely feature a 5.3 inch QHD panel that's going to have full HD resolution and will be coated in Gorilla Glass 5. OnePlus 5 will ship with a slightly larger 5.5 inch QHD AMOLED display that will feature the same full HD resolution.
Specs
Nokia P1 will be powered by Qualcomm's highly powerful Snapdragon 835 processor that will paired with the whopping amount of 6GB RAM. Additionally, the smartphone will run on Google's Android 7.0 Nougat operating system. OnePlus 5 will also feature the same Qualcomm Snapdragon 835 chipset that will be coupled with 4GB RAM. While there isn't any information regarding OnePlus 5's operating system, we can be sure that it's going to be Android 7.0 Nougat as well.
Verdict
The two smartphones seem to come out as close equals in terms of hardware performance. The only difference is that Nokia P1 ships with a large amount of RAM, but this shouldn't be a decisive factor. Additionally, everything we know is based on rumors, meaning that things might change in the upcoming future. Maybe the Chinese manufacturer will decide to upgrade the device's memory. Nonetheless, Nokia P1 is expected to launch during the MWC event while OnePlus 5 will drop around April.