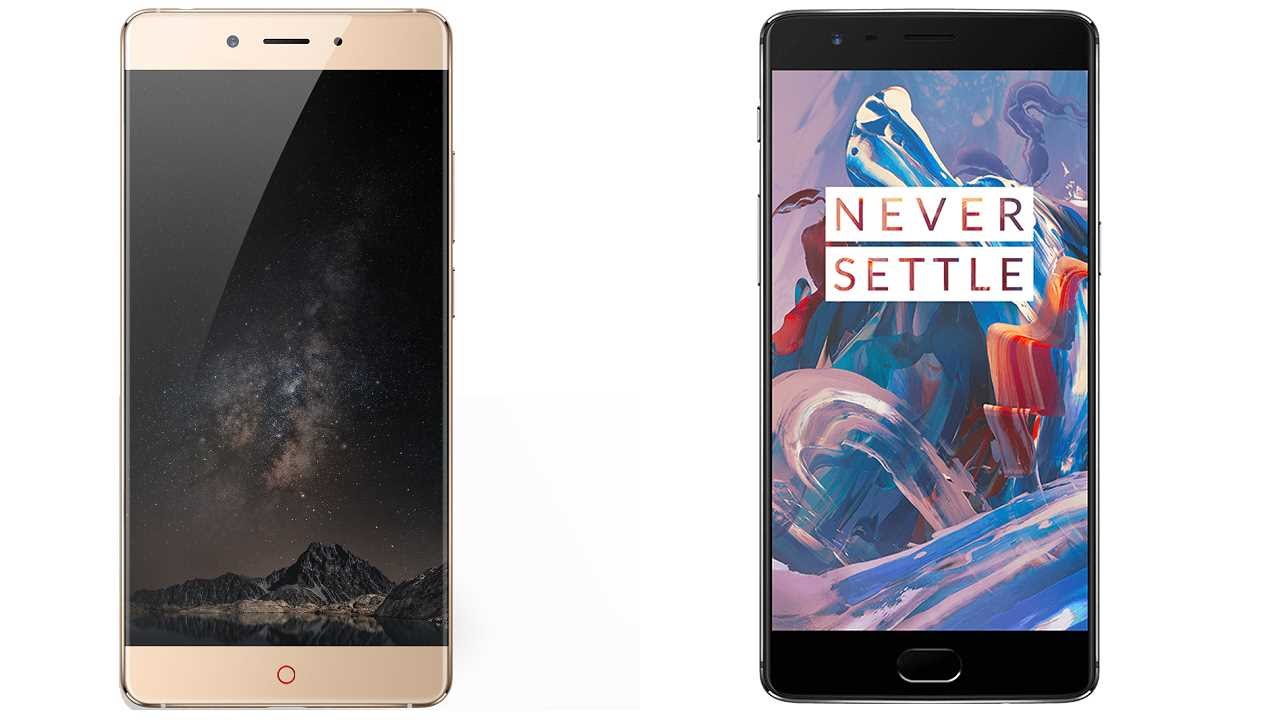 The past few years have been filled with great devices manufactured by Chinese manufacturers. In fact, the most prolific Chinese company is undoubtedly OnePlus, having manufactured high-end devices that have been even dubbed as "flagship killers". Today we're going to take OnePlus 3T and compare it against other another Chinese device known as ZTE Nubia Z11. The main reason why we're pinning them against each other is because they both can be acquired for the price of $440.
Display
It looks like the recipe for success in terms of display is to equip devices with a 5.5 inch full-HD display and this is what both Chinese companies did. There is one major difference though, they use different display technology. ZTE installed an IPS LCD display while OnePlus 3T features a Super AMOLED one. While the pixel resolution might be the same, the Super AMOLED display is definitely able to provide crisper images. Also, OnePlus 3T's display is coated with Gorilla Glass 4 while ZTE Nubia Z11 uses Gorilla Glass 3.
Hardware
The same thing goes for this department, both companies use the same processor manufacturer but the models are different. ZTE Nubia Z11 is powered by Qualcomm's Snapdragon 820 processor that's been paired with 6GB of RAM while on the other hand OnePlus 3T uses Qualcomm's Snapdragon 821 chipset that's been coupled with the same amount of RAM. The main difference is that Nubia Z11's processor clocks at 2.1GHz while OnePlus 3T's has been clocked at 2.3GHz.
In the battery department, ZTE Nubia Z11 comes with a large 3000 mAh battery that's able to last hours on end even under heavy usage. OnePlus 3T ships with an even larger 3400 mAh battery that's certainly able to last longer than Nubia Z11's battery. Also, worth mentioning is that both devices feature Quick Charge 3. In terms of hardware performances, OnePlus 3T takes the winning spot. There might not be so many differences, but when taking in consideration that they both come for the same price, OnePlus 3T should be everyone's choice.