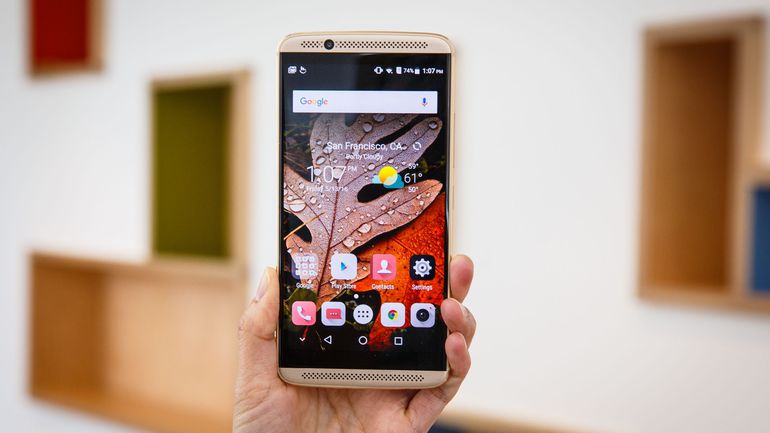 Chinese tech manufacturers are renowned for creating some of the best mid-ranged devices. The best thing about owning a Chinese device is that even though it can be acquired for a moderate price, it's also able of providing users with stable performances. In fact, two of the bestselling devices right now are OnePlus 3 and ZTE Axon 7. Both devices originate from the same country and compete against each other on the market on a daily basis. Today we're going to pin them against each other and see which one prevails in terms of display and hardware performance.
Display
It looks like both OnePlus and ZTE have gotten the recipe for success down, at least in terms of success. The most popular devices on the market right now ship with 5.5 inch display and that's what we can see on both OnePlus 3 and ZTE Axon 3. Even though both of them feature the same 5.5 inch AMOLED display, there are a few major differences. ZTE installed a Quad HD resolution display on its device which is significantly better than the 1080p one used by OnePlus 3. The Quad HD display is able of reproducing colors and rendering pictures without any problems, while producing some of the highest quality image representations at the same time. There's one major flaw to it though, it affects the device's battery life. So where ZTE Axon 7 wins with more advanced technology, OnePlus 3 makes up by preserving its battery.
Hardware Performance
Qualcomm is definitely the most popular mobile manufacturer right now and that's why we will see that both devices use the same Qualcomm processor. Both ZTE Axon 7 and OnePlus 3 are powered by Qualcomm's Snapdragon 820 chipset which is paired with an Adreno 530 GPU and 6GB of RAM. We think it's safe to say that these devices come out as equals in this department.
Battery
While everything seemed to be equal until now, we can finally see an important difference in this department. OnePlus 3 uses a 3,000 mAh battery that's able of lasting for one full day of mixed and heavy usage. On the other hand, ZTE Axon 7 comes with a larger 3,250 mAh battery which last for 15 percent time than OnePlus 3's does.