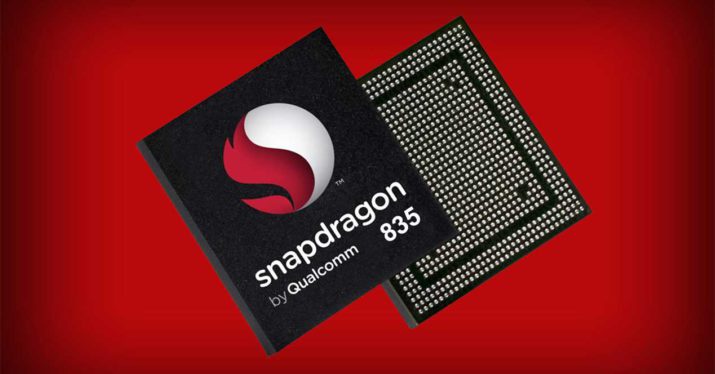 The biggest mobile chipset manufacturer right now is Qualcomm and lately every high-end flagship smartphone seems to be equipped with one of Qualcomm's processors. The US manufacturer attended CES 2017 and during that event Qualcomm unveiled its latest premium Snapdragon 835 processor. Right now, all premium devices are equipped with the top of the line Snapdragon 821 processor, but that's soon going to change.
Regarding Snapdragon 821, this chipset's power isn't something to be overlooked but the upcoming Snapdragon 835 is something truly outstanding. Additionally, tech experts already started speculating that all of 2017's devices will be powered by Snapdragon 835. Today we're going to take a look together over what this new processor brings and see if it's truly worth replacing Snapdragon 821 with it.
CPU
Qualcomm coupled the new chipset with an Adreno 540 graphics processing unit and Kyro 280 CPU. This is a major improvement over Snapdragon 821's Adreno 530. Qualcomm designed its latest chipsets with one purpose in mind, to be VR and AR compatible. It's safe to say that the Snapdragon 835 will be more than able to support VR or AR headsets. Also, the 835 chipset is able to render 3D graphics at a faster rate of 25 percent while simultaneously bringing higher audio quality and color representation.  This will make the chipset be perfect for VR content.
Battery Usage
Creating hardware pieces which don't drain the battery life is any hardware manufacturer biggest challenge. Well, it looks like Qualcomm has made advancements in this section because Snapdragon 835 is reportedly going to be able to last up to one day of talk time, five days of music streaming or even seven hours of 4K resolution video streaming. This is more than impressive, especially when taking in consideration that a long battery life is a key selling point to any device.
Availability
The US hardware manufacturer announced that this upcoming mobile process will be made available starting spring 2017. The best advice we can give smartphone customers is to wait a bit longer until the processor makes it way on the market, because all high-end devices will be powered by it and their hardware performance will be very impressive.