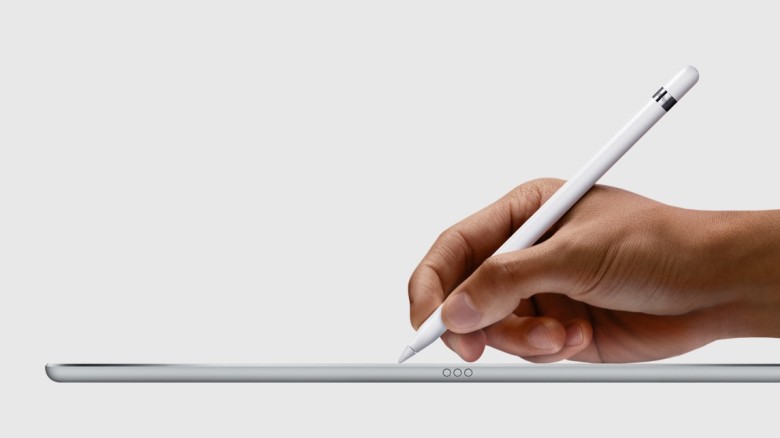 According to rumors, Apple is set to take the market by storm during March when it will unveil its latest Apple Pencil 2. The highly anticipate Apple accessory will be accompanied by a brand new 10.5 inch iPad Pro that's supposedly going to shake the tech market, especially since Apple didn't release a new iPad Pro device since last year.
Because Apple has one of the biggest fan followings in the tech world and also because Apple Pencil 2 is highly anticipated, it's completely understandable why the internet is buzzing with rumors and speculations surrounding the upcoming Apple accessory. First off, the Pencil 2 is expected to feature an innovative magnetic connector so that it can be attached to tablet without needing any extra place. The reason why this rumor keeps popping up is because Apple patented this system back in 2015 and it's highly likely that this stylus will feature this technology.
Regarding connectors, Apple Pencil 2 is also rumored to be added to the Smart Watch Connector thus allowing for wireless charging. Tech experts believe that Apple wants to launch an innovative Smart Cover that will have a special place where the stylus can be fitted into. Traditionally, Apple used stylus only for their iPads but now it's supposedly going to be altered so that it can be used for both iPhone and MacBook. This speculation arose when iOS 10 included a new text message feature entitled "Handwriting".
Now onto Apple Pencil 2's MacBook functionalities, recent reports have been showing that Apple has patented a design for a stylus which supports the Magic Trackpad. Interestingly enough, the new MacBook Pro features a larger than usual trackpad and this is going hand in hand with the Pencil 2 trackpac rumors. Additionally, the stylus could be used on MacBook Pro's innovative Touch Bar.
This whole Apple Pencil trend started back in August 2016 when reports were showing that Apple is trying to add stylus functionalities to a bunch of its apps including Safari, Messages and Mail. Nonetheless, March isn't that far away and we don't have to wait that long until we can find out the truth straight from Apple.