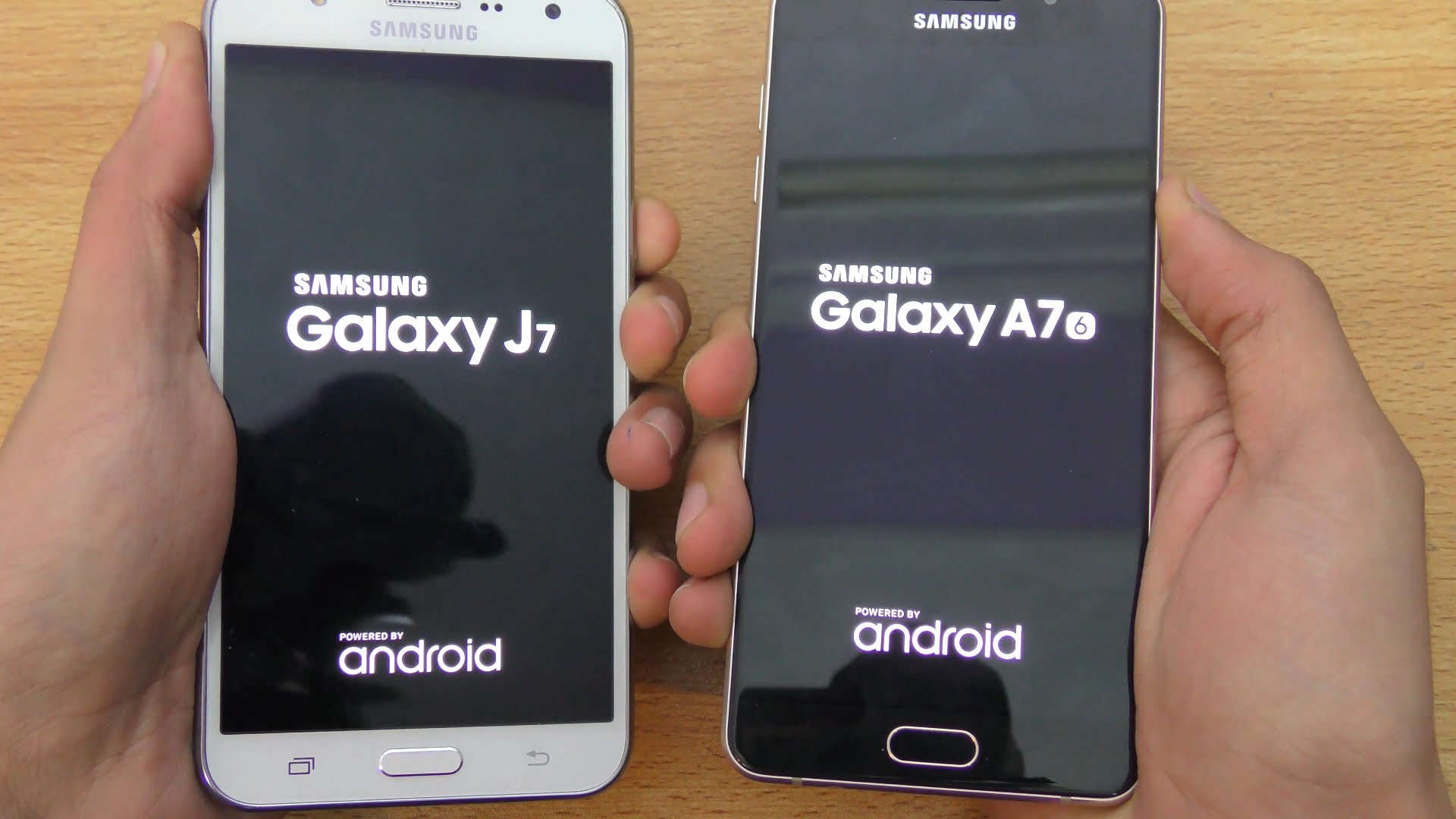 Samsung can pride itself in honing a large and impressive collection of smartphones. From the top tier flagship devices which are met with high anticipation each year to the lower end devices that provide a solution for the unfortunate and financially challenged, the Korean manufacturer has it all covered. In this article we are going to look at two mid-range devices that have been met with positive feedback upon release.
We are going to look at the 2016 version for each handset and try to provide any kind of incentive for you to lean one way or the other. Choosing a smartphone to stick with for the foreseeable future can be tough, so let's take a look at these two. Maybe one will call out to you more.
Display
The Galaxy J7 offers an AMOLED powered 5.5 inch display that is capable of a 1280 x 720 resolution. On the other hand, the A7 comes with a superior 1920 x 1080 resolution, also AMOLED powered. The screen size is the same, 5.5 inches.
Performance
Getting down to the processing capabilities immediately, we see a capable 1.6 GHz unit working in the favour of the J7. The processor is an Exynos 7870 and is opposed on the side of the A7 by a 1.6 GHz Snapdragon 615 8939, courtesy of Qualcomm.
The graphics processors on each side are competent and look to provide users with quality returns on their video playback and gaming experience. The J7 features the Mali-T830 MP2 while the A7 comes with the Adreno 405. The latter wins in terms of available RAM, 3 GB, while the former houses an inferior 2 GB.
Moving down to cameras, we have a 13.6 MP rear camera coupled with a 5 MP unit for the J7 while Samsung's Galaxy A7 offers an identical combo.
Last but not least, we have batteries. With a 3300 mAh battery unit, the Galaxy J7 equals its opponent for today, which has an exact same capacity.
As you can see, Samsung's mid-range business model hasn't left much room for differences between the two, which can be either good or bad. In terms of picking up one device over the other the slight differences can point you towards what is best for you.