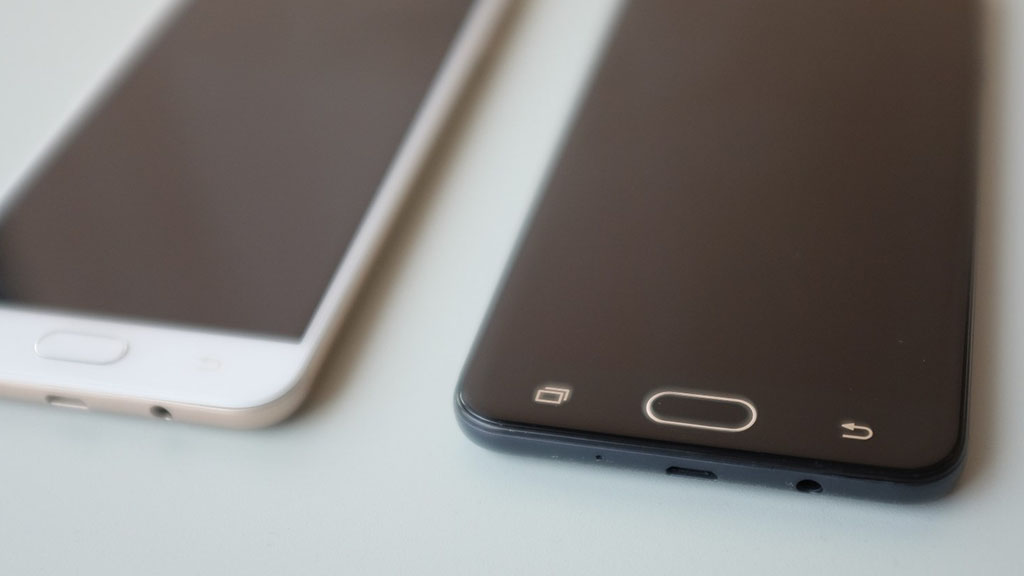 We have a good one for you today, we're going to take two of Samsung's most popular smartphones and compare them against each other. The two subjects are Galaxy J7 (2016) and Galaxy Grand Prime. There's a two year gap difference between them and today we're going to see how much did Samsung improved its device's hardware performance throughout the years. The main focuses of this comparison are display and hardware performance as we think these are the most important ones.
Display
Samsung Galaxy Grand Prime was launched back in 2014 and it had the whole tech world talking about it. The reason behind this is that Samsung equipped the device with only the best hardware parts. With that being said, let's take a look over Galaxy Grand Prime's display technology. The device ships with a 5.0 inch TFT display that has a pixel resolution of 520 x 960 and a pixel density of 220. Now let's see what Galaxy J7 (2017) has to offer in terms of display. Samsung fitted the smartphone with a larger 5.5 inch Super AMOLED display that has a resolution of 720 x 1280 pixels and 267 ppi. We think it's safe to say that Samsung managed to improve its display technology. In fact, Super AMOLED displays have started to be considered as a trademark feature of Samsung's devices.
Hardware Performance
While there have been quite a few differences in the display department, here is where we will see the biggest differences. Galaxy Grand Prime is powered by Qualcomm's quad-core Snapdragon 410 8916 processor that's been clocked at 1.2 GHz. Additionally, the chipset has been coupled with an Adreno 306 GPU and 1GB of RAM. On the other hand Galaxy J7 (2016), impresses us with a more powerful octa-core Exynos 7 processor which clocks at 1.6 GHz. Samsung paired the chipset with a Mali-T830 MP2 GPOU and 2GB of RAM.
Even though Galaxy Grand Prime is still able of providing users with stable performances even after two years, it pales in comparison with Galaxy J7 (2016)'s hardware performances. Galaxy J7 (2016)'s processor is way more powerful than what Galaxy Grand Prime has to offer. Nonetheless, it's great seeing that Samsung manages to keep on creating more powerful devices with each year.