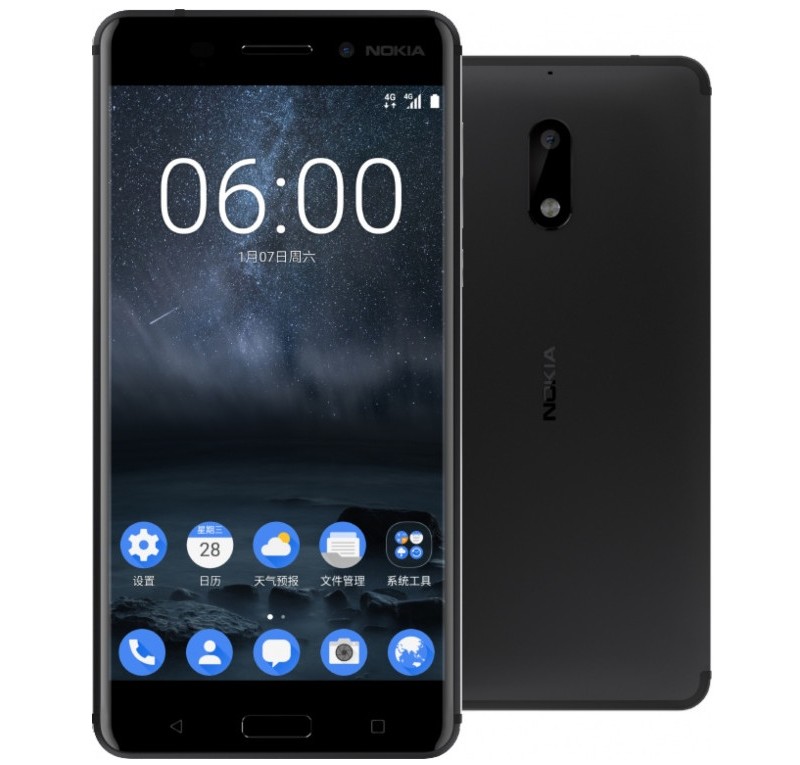 The smartphone market has been turned upside down right when the year started. The reason why this happened is because Nokia finally made a comeback and wants to redeem its title as being one of the best smartphones manufacturers. The Finnish manufacturer already launched Nokia 6 which is the company's flagship and it was released as a China exclusive. The smartphone is undoubtedly a major success since all the Nokia 6 units were sold in a matter of minutes.
It looks like Nokia wants to capitalize on the fact that its device was a major success because rumor has it that Nokia has another smartphone set to be unveiled during MWC 2017. The upcoming device has been entitled Nokia 8 and it was first spotted at CES 2017. During the CES event, Qualcomm used Nokia 8 in order to showcase its new Snapdragon 835 processor. Seeing how Nokia smartphones are popular once again, it's easy to understand why there are a lot of rumors surrounding Nokia 8. Today we're going to go over what we know and see if the wise decision would be to wait for Nokia 8 and not acquire Nokia 6.
Display and Hardware Specs
One of the reasons why Nokia 6 managed to sell so well is because it has been designed to appeal towards mid-budget ranges. With that being said, Nokia 6 ships with a reasonably sized 5.5 inch FHD display that has been coated in 2.5D glass. Leaving the display aside, when we take a look under the hood we are able to see that Nokia 6 is powered by Qualcomm's Snapdragon 430 that's been paired with 4GB RAM and 64GB of internal storage space. Taking in consideration the fact that Nokia 6 is quite an affordable device, we think it's safe that its hardware specs are more than appropriate.
According to rumors and speculations, Nokia 8 is going to be equipped with Qualcomm's latest Snapdragon 835 that's going to be coupled with 6GB RAM and 64 or 128GB of internal storage space which can then be expanded via a microSD card. As everyone can see, while we don't have that may details there are huge differences in terms of hardware power. Nonetheless, it's great seeing that Nokia is also developing high-end devices and not just affordable ones.