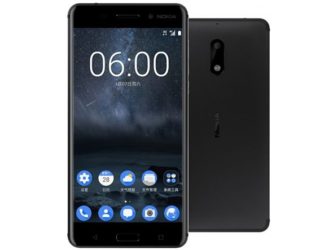 This year marks Nokia's comeback in the smartphone world and what a comeback. The Finnish manufacturer was acquired by HMD Global and it looks like HMD Global doesn't want to waste any time since a smartphone was already launched. Nokia took the world by storm right from the start of 2017 when it launched Nokia 6.
The Finnish tech giant decided to release Nokia 6 only in China. It looks like that was a good decision because the device sold out in less than one minute. Truth be told it was a flash sale and we can't know how many units were sold, but nonetheless it's still impressive. Also worth mentioning is that there's a good reason to why Nokia decided to make its flagship exclusive to Chinese residents. The reason is that China has almost double the number of smartphone users in comparison with the US. Additionally, rumors are pointing out that Nokia 6 will see a worldwide launch during the upcoming months.
There are many factors which make the device so successful. First off, it is rather affordable being priced at $245. What's really impressive is that for that amount of money customers can acquire a high performing smartphone. In fact, Nokia 6's hardware performance is something outstanding. It's able of providing users with impressive hardware performances even under heavy usage.
Leaving that aside, Nokia 6's biggest asset is its camera department. To get an idea how good Nokia's camera is we're going to compare it against Mate 9 Pro which is another Chinese exclusive. Also, Huawei Mate 9 Pro is also known for having a high end camera.
Huwaei Mate 9 Pro ships with a dual-camera setup that's made from a 20MP and a 12MP camera. Mate 9 Pro's camera features all the standard sensors such as OIS (optical image stabilization) and Leica Option. Nokia 6 comes with only a 16MP main camera that features dual-LED flash and phase detection autofocus sensors. Both devices have been put side to side in order to snap the same pictures and surprisingly Nokia 6 has the upper hand. While Mate 9 Pro comes with a bunch of camera features, Nokia 6 makes up for that with its sharp detailed pictures.