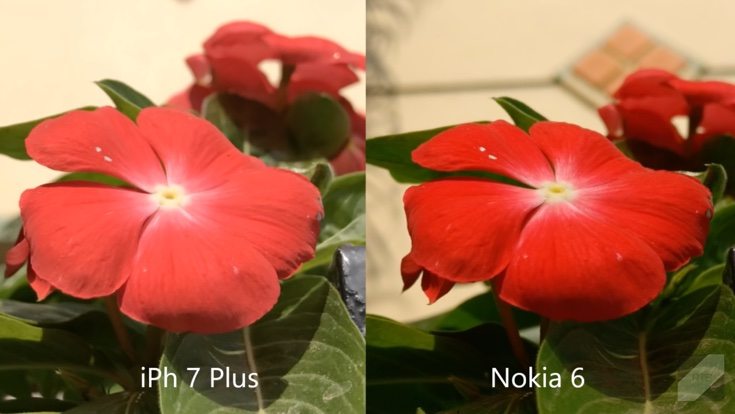 During CES 2017 tech fans were able to see a whole array of new devices but the one which stood out the most was Nokia's new flagship. Nokia 6 was launched right when 2017 started and it was made exclusive for Chinese residents. To no one's surprise the device was a major hit and retailers run out of stock in a matter of minutes.
The reason why Nokia 6 sold so fast is because it's equipped with only high end hardware parts including an impressive camera. In fact, Nokia 6's camera was one of its key selling points and we think it's safe to say that the Finnish manufacturer managed to create one of the best camera lenses that are available on the market right now. In order to see how well Nokia 6's camera performs we're going to compare it against another top dog in the smartphone world, Apple's iPhone 7 Plus.
The Finnish manufacturer equipped Nokia 6 with a 16MP main camera which features dual-LED (dual-tone) flash, PDAF and f/2.0 aperture. The front side is equipped with a smaller 8MP selfie camera. Now onto iPhone 7 Plus's camera department, the reason why we chose iPhone 7 Plus is because it's one of the first devices to feature dual-camera setup. With that being said let's go over iPhone 7 Plus's specs. Apple didn't shy away from equipping the device with a impressive dual-camera 12MP rear camera setup which features quad-LED True Tone flash, PDAF and f/1.8 aperture. Additionally, the front side features a smaller 7MP camera.
Both devices are able of recording videos in native 4K native videos  but iPhone 7 Plus takes this round because it features OIS (optical image stabilization) and this comes in quite handy. Now onto the more important matter, rear camera pictures. We have snapped the same frame with these devices side by side and to our surprise there are a few major differences. First off, Nokia 6 is able of reproducing warmer colors while iPhone 7 Plus has sharper details. Apple's flagship focus feature looks really good but Nokia 6 is undoubtedly able of focusing way better. Just look at the feature picture and see for yourself.