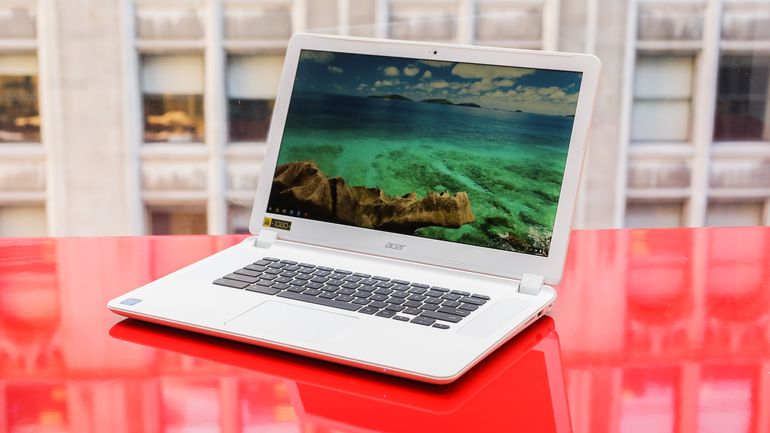 Chromebooks are the latest trend right now on the tech market and all major tech companies seem to be launching a new Chromebook each month. The two greatest manufactures in this category are undoubtedly Acer and HP. Today we're going to take Acer's Chromebook 15 C910-C37P  and HP's Chromebook 14 which are the best the two companies have to offer and pin them against each other to see which one is the best.
Display
Acer's device comes with a 15.6 inch Active Matrix TFT Color LCD display that has a full HD pixel resolution of 1920 x 1080. On the other hand, HP equipped its Chromebook with a smaller 14 inch IPS HD LED-backlit display that comes with a pixel resolution of 1336 x 768 pixels. It's pretty clear that Acer Chromebook 15 has an advantage in the display department featuring a higher amount of pixels which provide users with better picture representation.
Hardware
Both Acer and HP use the same processor manufacturer but there's a big difference in what models they use. Acer's Chromebook is powered by the dual-core Intel Celeron 3205U processor which clocks at 1.5GHz and that's been paired with 4GB of DDR3L SDRAM. HP's device ships with a dual-core Intel Celeron 2995U processor that's been coupled with 2GB of DDR3 SDRAM and which clocks at 1.4GHz.
Chromebooks aren't known for coming with huge internal storage space because they use cloud storage instead. With that being said, Acer's device is equipped with 32GB SSD of storage space while HP's device has an internal storage of only 16GB SSD.
It's safe to say that Acer managed to design a more advanced Chromebook in both terms of display and hardware performance. While HP's device is able to provide users with stable performances, Acer's Chromebook 15 C910-C37P  completely outshines HP's Chromebook 14.