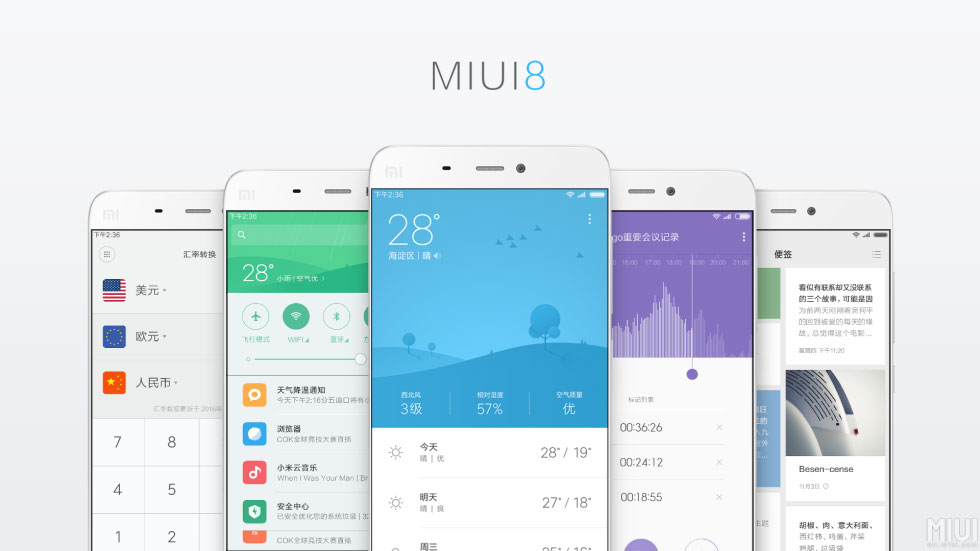 After releasing the beta version, Xiaomi is now seeding the MIUI 8.1.1.0 with Android 6.0 Marshmallow OTA update to the Redmi Note 3 devices. The update which is 1.3GB in size, comes with various optimizations and bug fixes.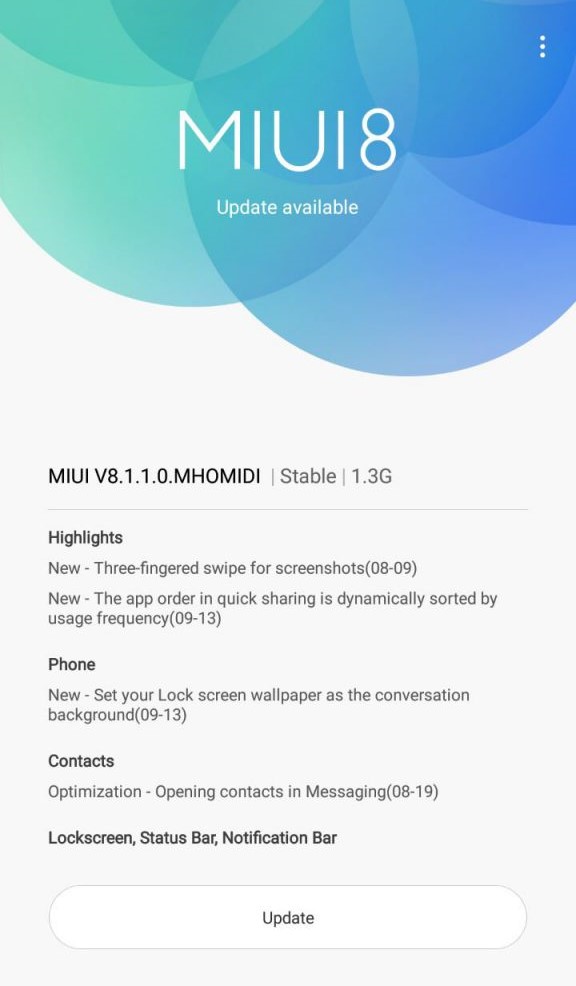 The update brings in the following features/optimizations/fixes :
Highlights
Three fingered swipe for taking screenshots
The app order in quick sharing is dynamically sorted by usage frequency
Phone
Set your Lock Screen wallpaper as the conversation background
Contacts
Optimization – opening contacts in Messaging
Lock Screen, Status Bar and Notification Bar
Optimization – Saved network aren't shown in the network list
Optimization – LED notification turned off by default in permissions
Optimization – Tap the date in the status bar to open Calendar
Optimization – Swipe down for toggles, rearrange toggles
Fix – Holding a notification didn't give any results
Fix – Notification shade issues in Second space
Fix – Status bar wasn't working properly with third party themes in some cases
Fix – Issues with volume level notification in Second space when using earphones
Fix – Weather widget issues
Home Screen
Optimization – Changing wallpaper in editing mode
Optimization – Hold the empty spot on the Home screen to enter the editing mode
Optimization – Exit recents automatically to take a call
Fix – Issues with icons after reflashing the device
Fix – FC issues in hidden notes
Fix – Device didn't respond after updating and rebooting
Fix – FC issues when switching between themes
Fix – Messaging app icon wasn't marked when messages were received in Second space
Fix – Time flashed in status bar when pressing Home button
Fix – Time wasn't shown in status bar in some cases
Gallery
New – Three-fingered swipe for screenshots
New – Slide down to exit fullscreen preview
New – Turn off screenshot sound in screenshot settings
New – The app order in quick sharing is dynamically sorted by usage frequency
Settings 
New – Introducing Privacy protection password
Permission Manager
New – Added permissions for Lock screen and background notifications
Recorder
New – Delete synced recordings from the device keeping them in the cloud
Clock / Calculator
New – C button clears current calculation, AC clears all history
New – Automatic font size adjustments for the numbers you enter
New – Long press the numbers to convert them to the Chinese financial characters
Optimization – Colored backgrounds for Alarm
Quick Ball
New – Swipe to the edge of the screen to hide Quick ball
That's it about the updates. If you own a Redmi Note 3, update your phone and check out the new features and fixes for yourself!