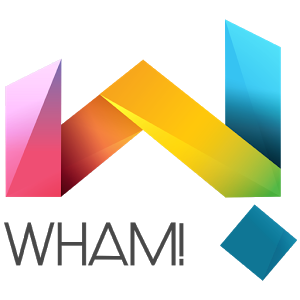 Wham App New Year Contest – Win Free bikes, smartphones (Redmi Note 3) and other exciting offers.
Wham! App has come up with a new contest for this New Year. Dubbed as "Wham App New Year Contest", the users get a chance to win free bikes and electronic gadgets.
---
How to get started with the Wham! App?
Download the app from PlayStore.
After installing, register a new account using your mobile number.
Enter your details like Name, City, etc.
After successful sign-up, start referring your friends and family to earn free points.
You'll get free 50 points for each successful refer. You can also get points by simply watching ads.
---
How to redeem?
Select "Gift Cards" option on App dashboard.
Select the product you would like to redeem with your points. Then, click on Redeem button.
Note : Gift Cards are updated every 2-3 hours.
---
What's Wham App?
Say hello to Wham! – India's first location-based rewarding app. Now you can simply walk in to a partner store and earn 'Wham! Points', collect, and exchange them for exclusive experiences across our partner stores!
What's more, Wham! understands your behavior and designs unique experiences based on your preferences. So whether it's jumping the queue at a fast food counter, finding great deals from that favourite shirt or shoe store, or finding that little ice cream store at that huge mall, simply press the W! and Wham! there you have your answer!
How do you do it?
Just walk into one of our partner stores and gain Wham! Points. Collect these Wham! Points and exchange them for various exclusive experiences at our many partner stores.
What's more, when you're out, simply press the W! button at the top right corner of the screen. Once you do, your screens will be populated with Whams! for establishments around you. To explore a Wham!, simply press them open and if not, just swipe them left.
Just press W! and open up to these exciting features:
Customized around you – Wham! understands your behavior and shows you places, deals, brands and maps that you want to see.
---
[pb-app-box pname='com.appoids.sandy' name='WHAM!' theme='discover' lang='en']