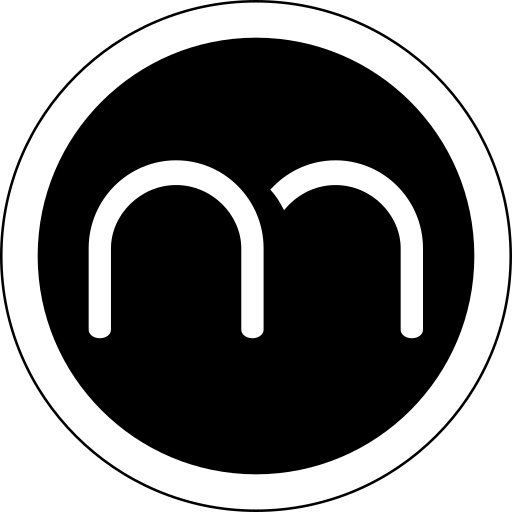 With people desperately looking to withdraw cash and many ATMs either not working or quickly running out of cash, many initiatives have popped up online to help people find ATMs with cash. "NotifyMe!" is an Android app developed by Weenggs Technology to help users track ATMs with real-time cash availability.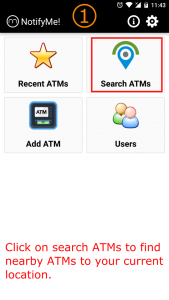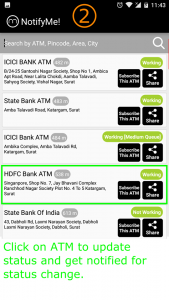 "NotifyMe!" update statistics in real-time, based on user feedback to identify ATMs which have cash. To enter into the app, the user has to first enter his/her phone number. The app provides a simple user interface with options to Search ATMs, Add ATM, view users and recently used ATMs. Click on "Search Near by ATM" button to find the closest ATM center around you with current status. "Subscribe" button helps you get notified instantly whenever the status of the ATM changes.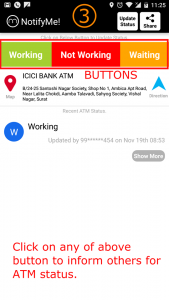 The app also offers the users a chance to report the information (Working/Not Working/Waiting) about an ATM back to the platform, which contributes to real-time updates at each mapped out cash points. The app uses current location, pin codes and is built on geospatial data.
Download the app "NotifyMe!" here :
[pb-app-box pname='com.weenggs.notifyme' name='NotifyMe!' theme='discover' lang='en']
Check out the app for yourself and let us know if you liked it!
People also search for :
How to find working ATMs?
Android app to find ATMs with cash
NotifyMe! app Google Play Store download
Download app to find ATMs with cash