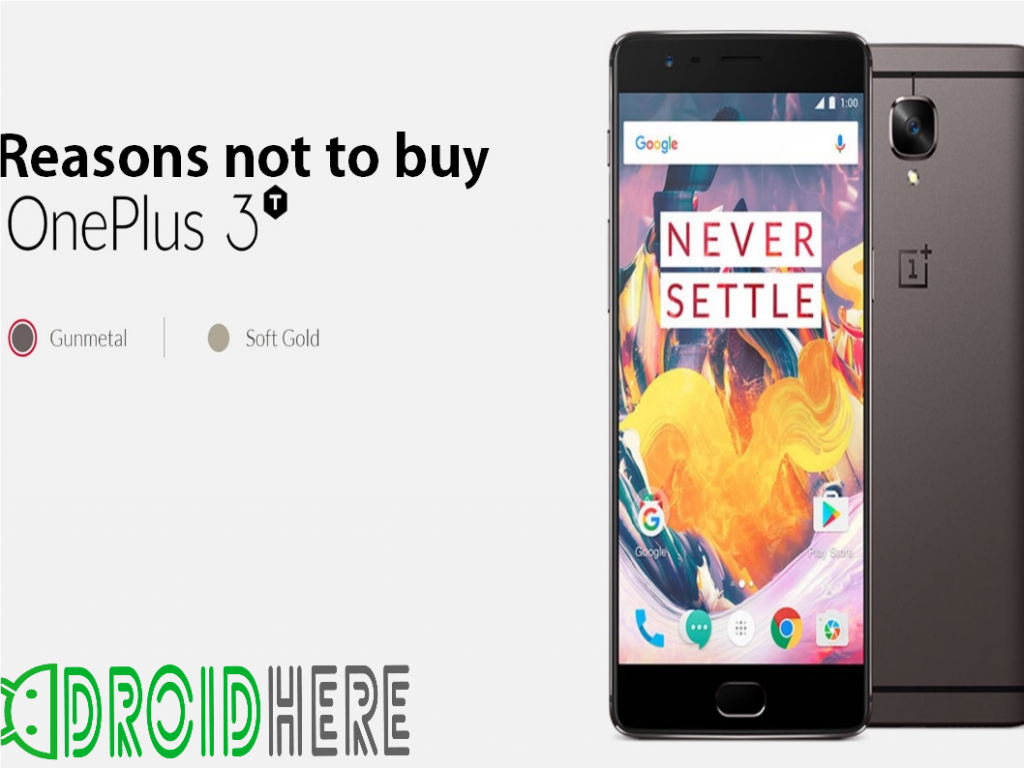 OnePlus' much awaited phone, 3T is all set to launch next week. OnePlus 3T is a revamped variant of the original OnePlus 3; and boasts a better processor (Snapdragon 821 vs Snapdragon 820) and a better front camera (16MP vs 8MP). Well, the difference between the two devices pretty much ends there.
Now, what are the cons of this so-called upgraded variant of OnePlus 3? Let's see :
There is still no microSD card slot for memory expansion. Both the old and new variants do not have card slots, which is a big disappointment.
 Absence of 2K display is another let down from the company. Thus, watching videos through VR headsets is not be a good idea as individual pixels will be clearly visible.
No support for Google Daydream VR. The company says the device was manufactured even before the arrival of Daydream, and thus it will not support Daydream VR.
The camera bump in the back is another con of the device. If you turn the phone over, you'll see a moderate bump from the protruding camera.
Apart from the above mentioned cons, OnePlus 3T is one of the best devices launched recently. It has all the features of a great Android phone, offered at a budget-friendly price.