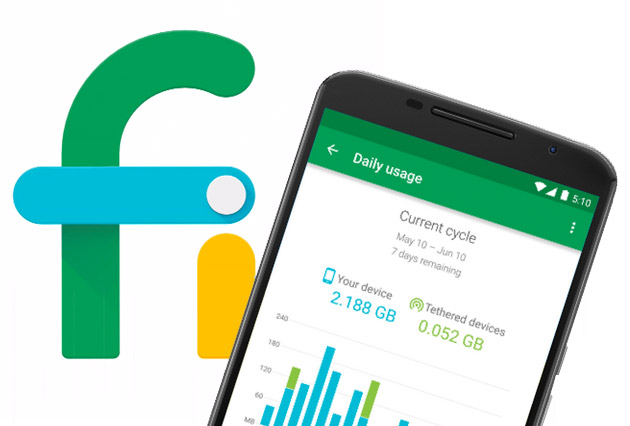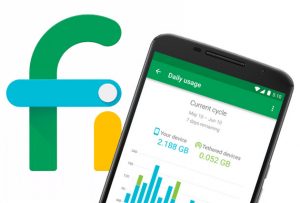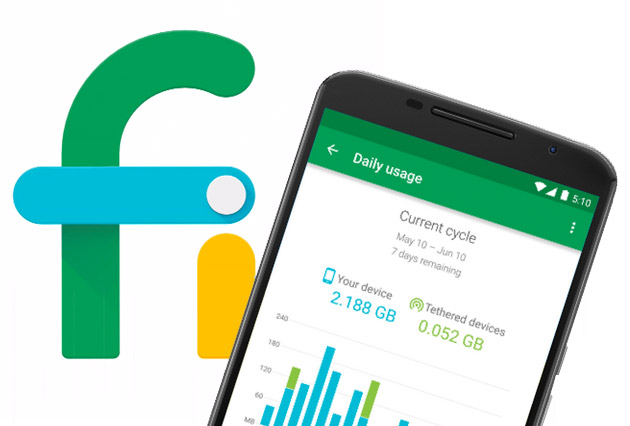 Project Fi subscribers are getting a new tool to track data usage today. Project Fi's companion app now features improved real-time data usage updates which helps to get more accurate info on how much data your device is using. This feature is available only on Android 7.0 or higher, but that shouldn't be a problem considering Fi is mostly limited to devices that Google updates
According to a post on Reddit by the company's community manager, subscribers must have at least version K.2.7.20 of the Project Fi app installed to check out the real-time data usage info. It's available on both the main app screen, or you can check it out via the data usage home screen widget.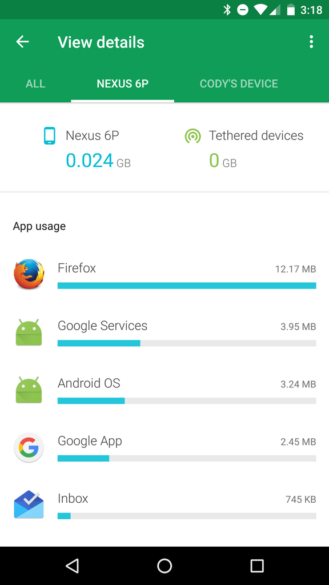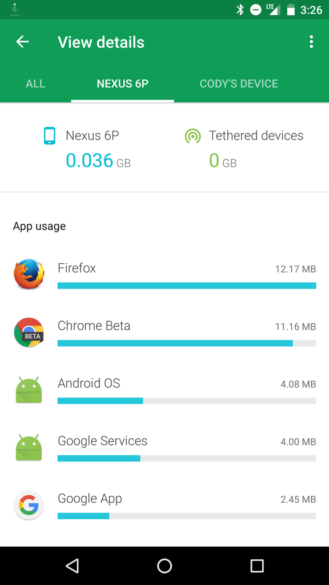 In addition to overall data usage info, the update also lets users see which apps are using the most data on their device. This might come in handy if you are on a plan with a limited amount of data, so you can close apps that might be using a lot of your bandwidth but which might not be ones that you are currently interacting with at the time. The app will also sent out an alert if your data usage reaches a certain threshold. You also have the option of going into your phone' settings so when it reaches a certain data cap, any cellular data on your phone will turn off automatically.
So what are you waiting for? The feature is already live now – just open the app and check it out yourself.
Download the app here.