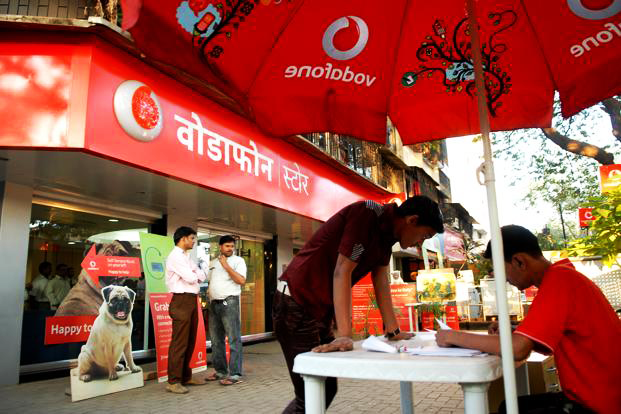 Vodafone India has come up with a new cash out facility for Vodafone M-Pesa customers who will now be able to withdraw cash from the 1,20, 000 Vodafone M-Pesa outlets across the country.
"Vodafone M-Pesa customers do not need to stand in long queues outside ATMs and bank branches for cash. We have invested in building a nationwide network of over 120,000 M-Pesa outlets, equivalent to the numbers of bank branches in the country"
– Suresh Sethi, Business Head, Vodafone M-Pesa
Customers need to carry an identity proof to their nearest M-Pesa outlet from where they can withdraw money, subject to availability. The digital wallet can be digitally loaded via credit or debit card or net banking free of cost, he said, "The Vodafone M-Pesa wallet can also be used to shop online, pay bills and remit money to family and friends." the statement added.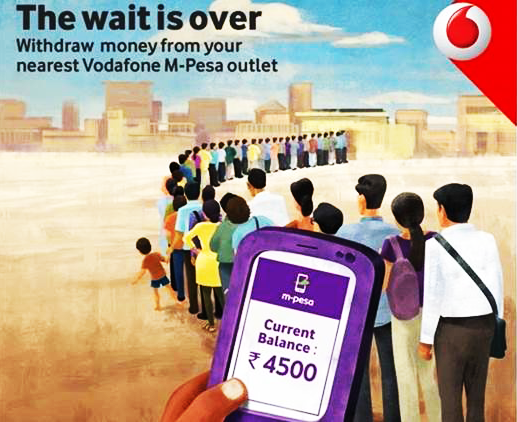 Vodafone also said that over 56% of these outlets were located in the rural India making it virtually accessible to most citizens equally.
Recently Airtel introduced a test project for its banking services in Rajasthan across 10,000 Airtel outlets. With this, customers in towns and villages across Rajasthan will be able to open bank accounts at Airtel outlets which will also act as Airtel banking points offering a range of convenient banking services.
The bank also plans to expand its merchant network in Rajasthan to 1,00,000 by the end of the year giving a big boost to the digital payments ecosystem. This is perhaps Vodafone's response to its rival's daring move and hopes to change how transactions work in the country.
Download the Android app of Vodafone M-Pesa here.