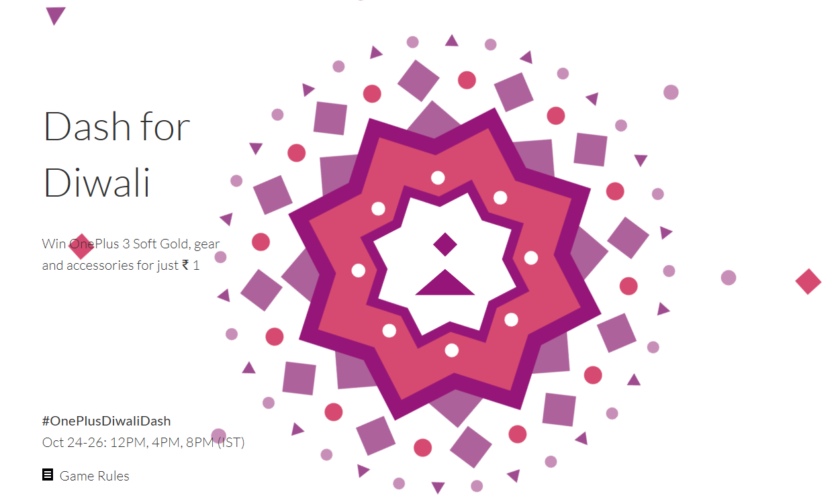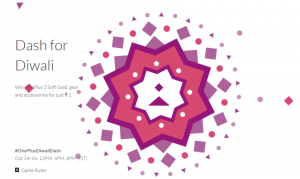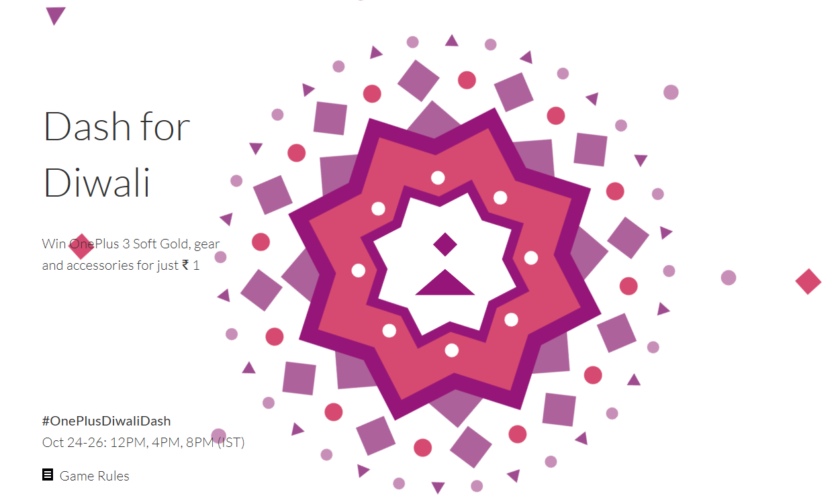 OnePlus has launched their Diwali Dash festival in India where customers can win prizes for just ₹1. OnePlus will host its Diwali Dash Sale on its e-commerce store online. The Sale will be held between October 24 and October 26, each day at 12 PM, 4 PM and 8 PM. Interested participants will have to register for the company's Diwali Dash before hand.
In order to participate, one has to register which includes four steps – including account registration, mobile number verification, shipment address and share the event on at least one of his social media platforms – in order to win an 'entrance ticket'. This entrance ticket means you are eligible to purchase a mystery product for just Rs 1.
Detailing out further, each session will release a bunch of Rs 1 Mystery Boxes via Lucky Draw and a session will end once all the Mystery Boxes are exhausted. Interestingly, a participant may keep on drawing until he/she get a box or all the boxes are taken. There is a small time gap between each session. Also, a participant can get only one mystery box at maximum and the contents inside the box are revealed once the payment of Rs 1 has been made. If the payment hasn't been made for three hours then the Mystery Box expires.

In another contest, one can win a goodie bag if he/she is able to find the product on the OnePlus India website, a picture of which was earlier shown to the contestant. One needs to post a screenshot on One Plus's social media handle and lucky winners will go away with a goodie bag. Further, OnePlus users need to register themselves using their One Plus phone's IMEI number on Diwali Dash page and each sign up earns you a coupon worth Rs 250.
To further increase your chance of winning, one can verify their OnePlus device, or purchase accessories from the OnePlus Store, or share the event on more than one social media platform, or invite friends to the event. Higher the level, higher are your chances to win most sought after prizes.
Head over to Diwali Dash festival page on the new OnePlus store to check out the details and participate.