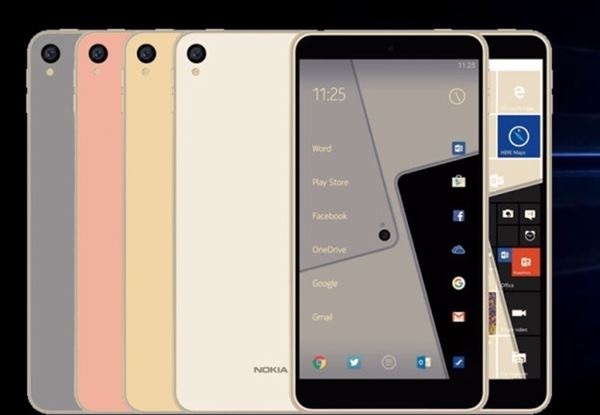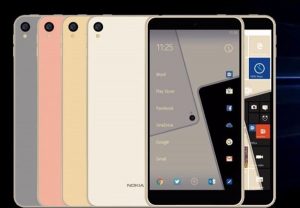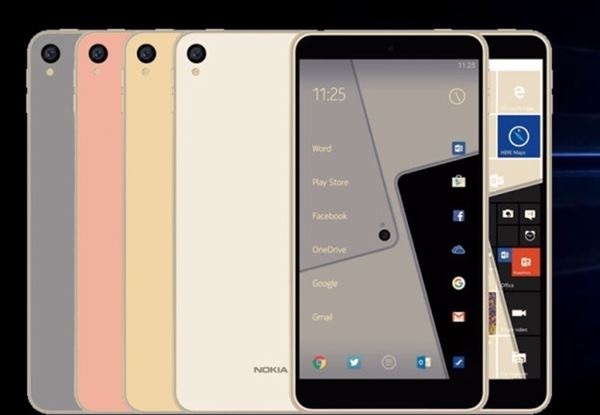 The legend is on it's way back to the game. After being spotted on Geekbench sometime around last week, Nokia's new Android device, D1C is now spotted on Antutu, further revealing more specs. The device sports a 13 MP rear and an 8 MP front camera, 32 GB internal storage, 3 GB RAM and will be running on Android 7.0 Nougat. The device is powered by Qualcomm 430 chipset, coupled with an Adreno 505 GPU. The screen is expected to have a 1080 x 1920 resolution.
Under the terms and conditions of Microsoft's purchase of the Finnish company in 2014, Nokia was not allowed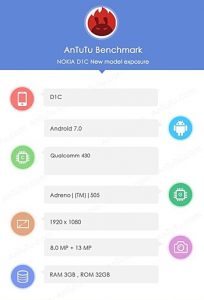 to manufacture any devices under its own name until the fourth quarter of 2016. Nokia announced in August that it is coming back to smartphone and tablet market with new Android devices in Q4 216, which is this quarter that ends in a couple of months.
Earlier reports had indicated that Nokia has been working on two new devices. Both devices were spotted on Geekbench back in August, with the Nokia 5320 powered by a 2.27GHz quad-core processor with 2GB RAM. The phone will reportedly run on Android KitKat.
Would you get one of these devices when it's available in the markets? Let us know through the comment section below.