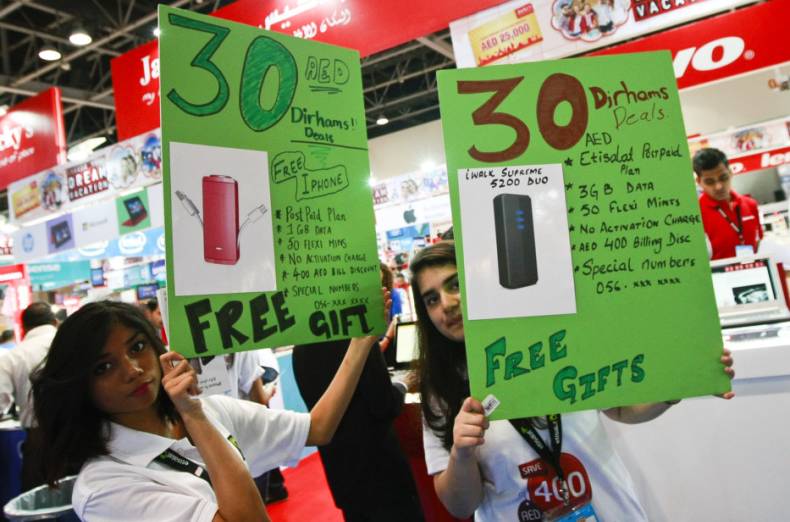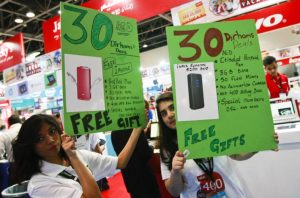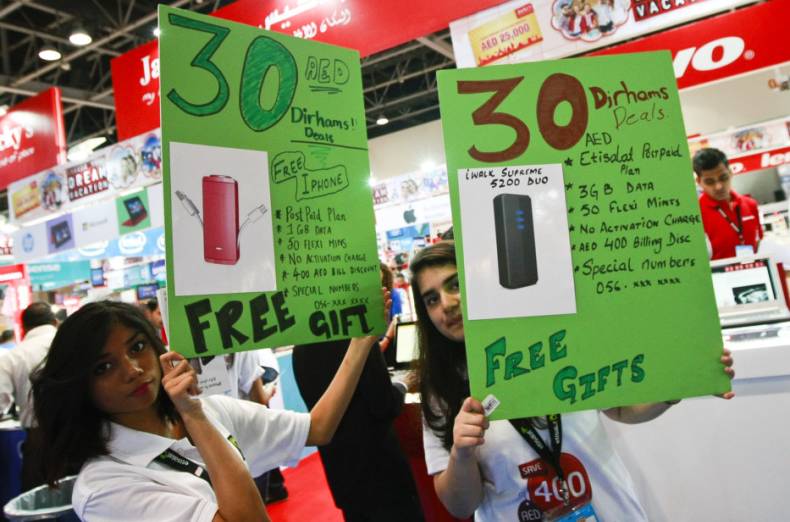 Gitex, one of UAE's most celebrated electronics exhibition opened its doors at the Dubai World Trade Center on 1st October 2016. Millions of people have gathered at the exhibition venue to avail the exclusive offers and freebies worth millions of dirhams.
A couple of electronics retailers have got exclusive deals on laptops, smartphones, tablets and TVs. Jumbo Electronics, Jackys', E-Max and Sharaf DG showcased their latest and most comprehensive line-up of products to the show, as well as a fabulous range of competitive offers, promotions and premium giveaways. Among the latest products are the much awaited iPhone 7 and iPhone 7 Plus, Galaxy Note7, Sony Xperia XZ and FIFA 17.
Also, Visitors spending Dh. 3,000 or more have the opportunity to win one of 32 seaplane flights and holiday packages worth Dh. 15,000, while the 'Scratch and Win' raffle gives visitors the chance of winning an 80 Nikon D3300 camera.
Here are some of the offers you should never miss out : ( Click image to enlarge )
Head over to Shoppinginformer to view more exclusive offers at Gitex. The show continues to witness a year-on-year increase in sales and visitor numbers. Last year, the sales touched Dh. 279 million and visitors were around 218,722. With new exciting offers kicking in every day, these numbers are expected to increase two-fold this year.
Read now : Google's Pixel and Pixel XL – Worst iPhone clones ever