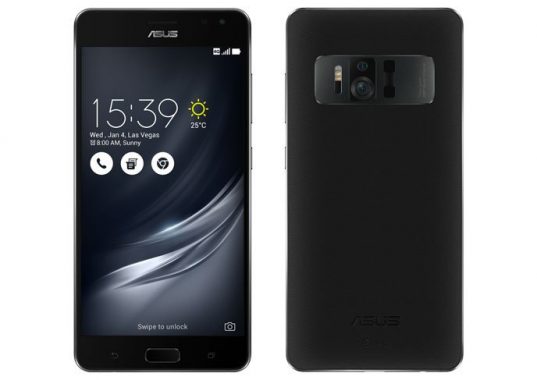 Guys, meet the next Google Tango Phone, The Asus Zenfone AR which just got leaked "officially" by Qualcomm. Qualcomm jumped the gun and detailed the capabilities of the smartphone in a ( since deleted ) post on their official website, before its official launch at CES 2017. 
---
According to the silicon manufacturer, the upcoming smartphone Asus Zenfone AR will pack a Snapdragon 821 chipset, the same processor that powers the Google Pixel and Asus Zenfone 3. What's so impressive about the phone is that it will ship with both Daydream and Tango capabilities; and will support Daydream VR versions of Google Street View, YouTube, Netflix, Hulu, and HBO, as well as games like Fantastic Beasts and Where to Find them, Need for Speed, and Gunjack 2.
Pretty much everything about the phone is known right now. When Asus unveils the beast later at CES this week, it's unlikely there will be any surprises.
---
Image : @evleaks