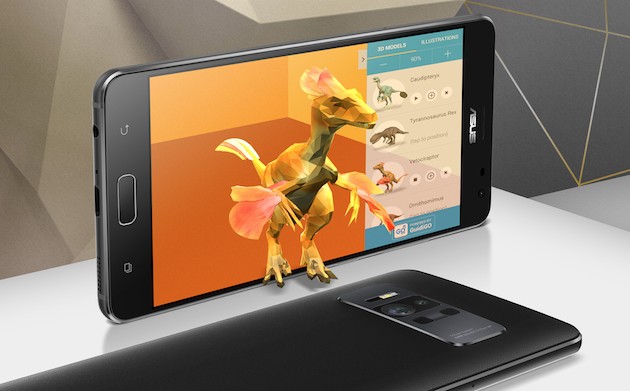 Wait a second, let me catch my breath. There you go. Asus Zenfone AR has finally made it to CES and unsurprisingly features a lot of cool stuffs you would likely call "killer features".
Asus Zenfone AR is the first high end Android smartphone, that supports Tango and DayDream VR. Guess how much RAM it has got? 4GB? 6GB? Nope, it's the first smartphone of any platform to come out with a massive 8GB RAM.
Unlike the first ( mid-range ) Tango phone Lenovo Phab 2, the Zenfone AR is thin and light. That's impressive for a phone that has 8 gigs of RAM, Snapdragon 821 processor, three camera sensors, all wrapped under a neat 5.7″ AMOLED display.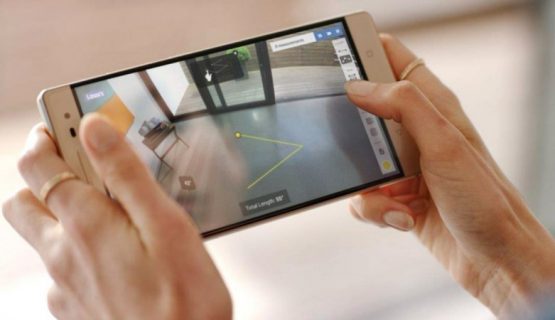 Talking about the camera, it has a 23MP rear camera as well as the optical hardware needed to run Tango apps. Besides Tango, it also supports DayDream VR, Google's virtual reality platform for mobile devices. The phone has got all the specs necessary for a great VR experience including 5.7″ large QHD display, Snapdragon 821 processor (Sadly, no 835 processor as expected), and a massive 6GB/8GB RAM.
To manage the heat, Zenfone AR includes a vapor cooling system to help prevent the phone from overheating while using its AR and VR capabilities at the fullest. The phone runs Android Nougat out of the box.
Asus is expected to release the phone in the markets during Q2, 2017. The pricing and availability is not disclosed as of now. Comment below and let us know if you liked the phone and have plans to purchase the phone when it hits shelves in the second quarter.