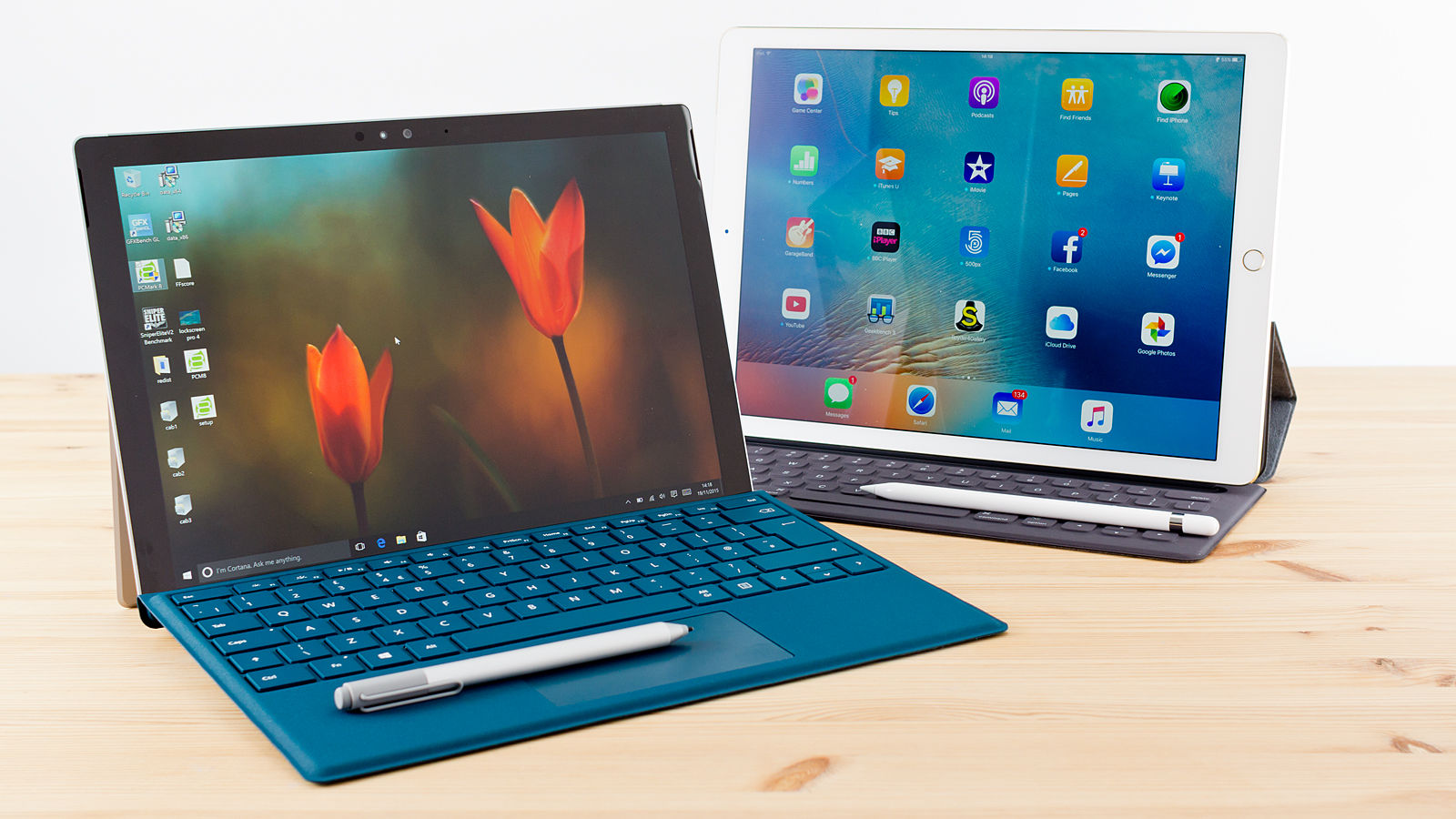 Apple fans have been expecting the US tech giant to refresh its iPad Air line for over one year now and it looks like Apple has something big planned up ahead. iPad Air 3 will become available during 2017 and it's going to go head to head against Microsoft's upcoming Surface Pro 5. This is definitely the ultimate tablet war and today we will see which one is better in terms of hardware and display.
Hardware Performance
The upcoming iOS powered tablet will feature Apple's own A9 processor which is coupled with 3GB of RAM. While this isn't the best Apple has to offer, it's definitely able to provide users with stable performances under heavy usage. While on the other hand, Microsoft's Surface Pro 5 shines in the hardware department. Reports are showing that the tablet will be powered by the latest Kaby Lake processor and the whopping amount of 16GB RAM. If this proves to be true, Microsoft's tablet will be most powerful one yet.
Display
Rumor has it that iPad Air 3 will feature a 4K UHD display that support 3D Touch functionalities and that's also going to have a bezel less design. This means that iPad Air 3 will have an edge to edge display. The 4K display comes with a pixel resolution of 3840 x 2160 which is gives Apple's tablet a huge advantage over Surface Pro's 12.3 inch display that a pixel resolution of only 2736 x 1824.
Launch Date
While both companies have yet to confirm the official launch dates for the two tablets, reports are indicating that we might see an early release for both of them. An Apple insider hinted that iPad Air 3 will be launched in March 2017. Microsoft on the other hand isn't in any hurry to launch its next tablet because there's still a high demand for Surface Pro 4.