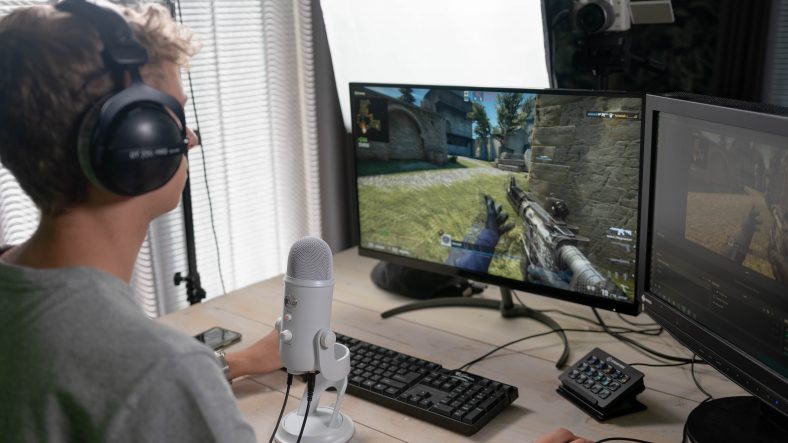 Esports are becoming more and more popular with every day that passes. As Esport players are featured in news sites, and the emergence of game streaming platforms continues, more people are interested in following this amazing culture. Alongside the explosion in popularity, however, has come a great number of new professional teams –– making it harder for new fans to decide which one to follow.
To make it a little easier for newcomers, we're going to review what we consider to be some of the coolest teams in Esports, and what makes them so.
1. Team Liquid
While this team may have started as a humble clan, it has become a powerhouse with regard to popular games like StarCraft 2 and Super Smash Bros. The team is also well respected in DOTA 2 circles, but is mostly known for its success at recruiting some of the most skilled players in the world in general
People like Song "HerO" Hyeon Deok and Kuro "Kuroky" Takhesomi have ultimately helped this team to become one of the most successful in the industry. Team Liquid's star-filled roster has roped in millions of dollars in earnings –– and that's before considering their sponsorship deals with brands like Alienware and Honda. Simply put, these guys do everything right.
2. OG
This Ukrainian team has become one of the most popular worldwide. Its victories in games like Counter-Strike: Global Offensive and DOTA 2 have earned the players tens of millions of dollars. But beyond success, OG is also well liked because of the efforts it has made to empower and connect to fans.
By distributing official cryptocurrency fan tokens based on the Socios network, OG has enabled fans from around the world to make their voices heard through polls. Fans who purchase tokens (which for now cost just a few dollars' worth of the cryptocurrency known as Chiliz) have been able, for example, to decide which banner the team would use on its next DOTA 2 campaign. OG also provides rewards like invitations to team meetups and free tickets to events. The team is not alone in offering these tokens, but it's certainly one of the most prominent groups to do so.
3. Team Heretics
If you are looking for teams driven by fan engagement, Team Heretics is another that might be to your liking. The European-based team is famous for competing in games like Fortnite and Valorant, pulling off some remarkable wins in both. One of the things that sets the team apart though is its willingness to participate in the creation of video content.
The Team Heretics YouTube channel already has 1.48 million subscribers who follow the vlog-style videos depicting everything from Halloween pranks to dirt bike races. The team has also made additional efforts to engage its fans –– for example, by allowing them to visit raining facilities, and even inviting them to participate in the making of content (as well as selling fan tokens, like OG).
4. Manchester City
Many will be surprised to learn that one of the biggest soccer teams on the planet features on this list. But for the millions of European soccer fans around the world, there's no easier way to transition into Esports than by following their beloved club's virtual counterpart.
Indeed, the same Manchester City made a deal with FaZe Clan to set up an official Esports team. The game chosen was –– unsurprisingly –– none other than the popular franchise FIFA. The team's roster includes players like Ryan Pessoa and Shaun "Shellzz" Springette, who are proud to represent the famous club in different international competitions.
Esports is an exciting new industry, but that doesn't mean that in order to have fun you have to follow the teams with the biggest sponsorship deals or even the highest number of victories. Streaming online matches is a relatively new hobby, and if you are interested in becoming a fan, it is better to follow the most innovative and charismatic teams, until you find the players and games that better match your preferences.
These four are excellent to start with.
Robert is the Founder and current Chief Editor of Droidhere blog. He started the blog as a passion, and now it's empowering thousands of daily visitors. A Gadget Lover, loves to modify devices and play around them.