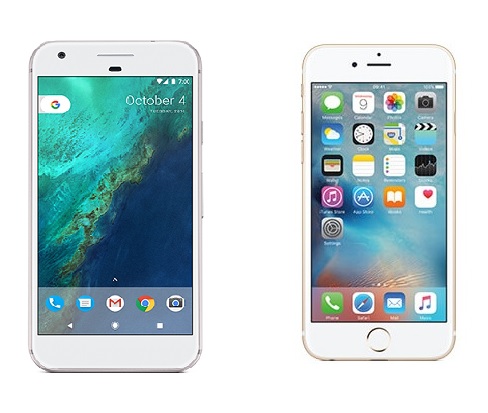 Google-HTC collaboration lineups – Pixel and Pixel XL have been finally launched at a big event today at San Francisco. As featured in a variety of leaks, the two phones are basically a bigger and smaller versions of the same design. The Pixel has a 5-inch, 1920×1080 AMOLED display and a 2770mAh battery, while the Pixel XL has a 5.5-inch, 2560×1440 AMOLED display and a 3450 mAh battery. Both the phones boast a new Google assistant, Snapdragon 821 processor, 4 gigs of RAM, 12 MP rear camera and 8 MP front camera.
Keeping aside the specs, the Pixel phones resemble more like an iPhone 6/6S in design. To be honest, they are two of the worst iPhone clones ever made with the bezels being dang large. If you are an Android fanboy and finding these facts hard to digest, have a look at the pic below.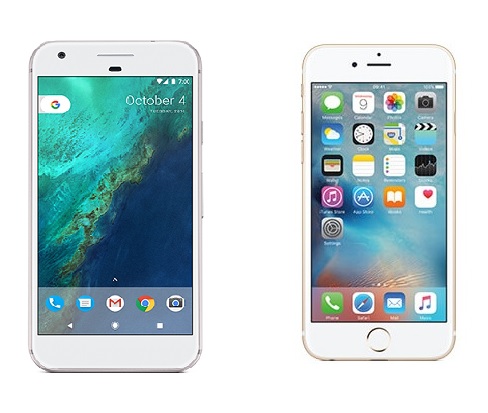 Say what now? HTC has once again failed to impress us with their 'boring' and zero-innovative design.
Hit the comment section and let us know about your views on the new iPhone clones.
Read now : Facebook to take on eBay with new Marketplace